July 4th is quickly approaching and you know that that means, red, white, and blue nails!!! Whoop whoop I love me a good patriotic manicure.
And anyone can create this one!
I started off with a base of OPI Bubble Bath. Then I used LOOK Nail Color Rockets Red Glare, Broad Stripes Bright Stars, and Oh Say Can You See, OPI This Gown Needs A Crown, and a dotting tool to create the dotticure. I sealed it all in with a layer of Seche Vite and that was it!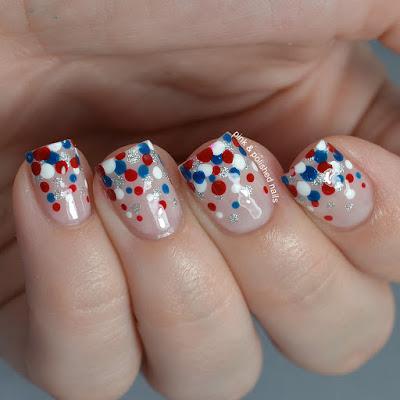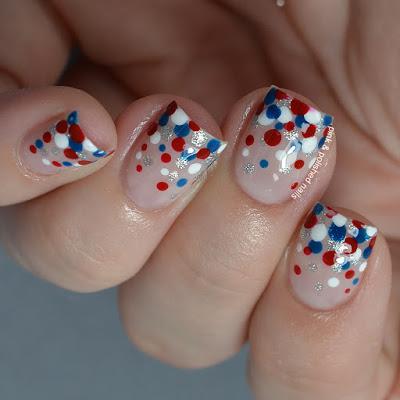 This was so super easy to create and I'm absolutely in love with the final results! This is a great design to do if you're short on time because it took me about 20 minutes from start to finish. And come on, they're SO COOL! 
What do you guys think?
Thanks loves :)