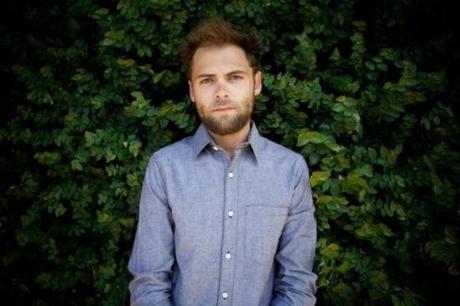 Passenger is the Moniker of Mike Rosenberg, a british singer songwriter from Brighton and Hove. Passenger was once a band that he fronted. Following the release of their debut album the band split and Mike Rosenberg continued on a solo career. Having been solo since 2009, Passenger has released a total of 4 albums, the most recent called All The Little Lights. The title track to this album is this weeks free single on iTunes.
iTunes have taken us back down the folk-rock path this week, therefore it's very quintessentially British. This track brings to mind picnics with strawberries and cream where you have to have an umbrella to hand just in case.
Think James Morrison meets Mumford and Sons and then goes for a drink with Paolo Nutini, but on this track they haven't had a heavy drinking session more of a chilled cup of tea and a natter. The track opens with soft strumming, kit played with brushes and some lovely arpeggiated playing. Then enters the voice that is passenger singing of nights out in Edinburgh and being a teenager who hides things from his parents. To really emphasize the innocence of this track we also get some lovely glockenspiel sounds, tinkling lightly in the background.
The track continues in a similar vein later layering a female voice on the chorus. It's a beautiful track of learning how to grow up and all the realisations of what life is really about. It's a short song but a lovely one, melodically light and delicate but with a strong message behind the words.
Many of the song lyrics from this album have similar bitter sweet themes but all are very easy to listen to. One of those albums that you can have playing in the background whilst you get on with things. It's definitely worth grabbing the free track, and as lovely as the album is I will only be playing it through Spotify for now. There is nothing making me go 'Wow, I really love that' but at the same time it's far from awful. Neutral track this week.
-TWSH
Download All The Little Lights:
Song Album
Find out more about Passenger:
Facebook Twitter YouTube Website