My paper crafting helpers have always loved making place names for folk who are coming and deciding where they will sit. This fun idea for place settings helps reduce the clutter on the table and makes the glasses look really cool.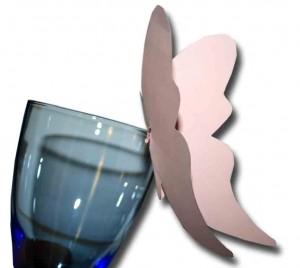 Draw and cut out a shape that will suit your theme, or cut out one of ours from our glass name tags PDF.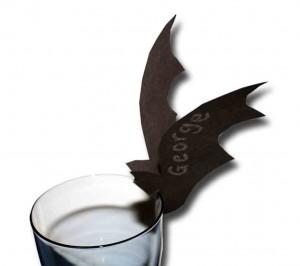 Fold it in half and cut a slit on an angle.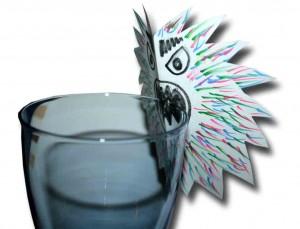 Write the name on the shape, or just decorate it. Use the slit to sit it on the glass.