One of those nice simple ideas that result in something fun. After the fun of making this one, there is then more fun had in the playing with it.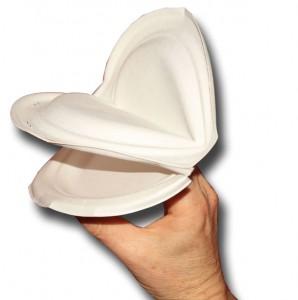 You need two paper plates, fold them both in half and staple together so that the two plates fit snuggly together to make a nice tight fit for a hand to squeeze into.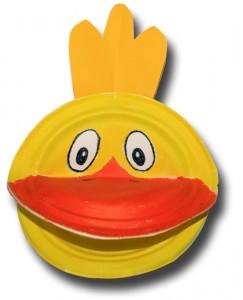 Paint and decorate, add feathers and the puppet is done! You could also add a tab to the underside of the bottom beak to slip your fingers in to help open the mouth, but it opens naturally anyway – and makes a very satisfying 'pecking' sound as you snap the beak closed.