This is what can happen to you when it is your birthday, and your colleague has a paper crafts for children blog:-).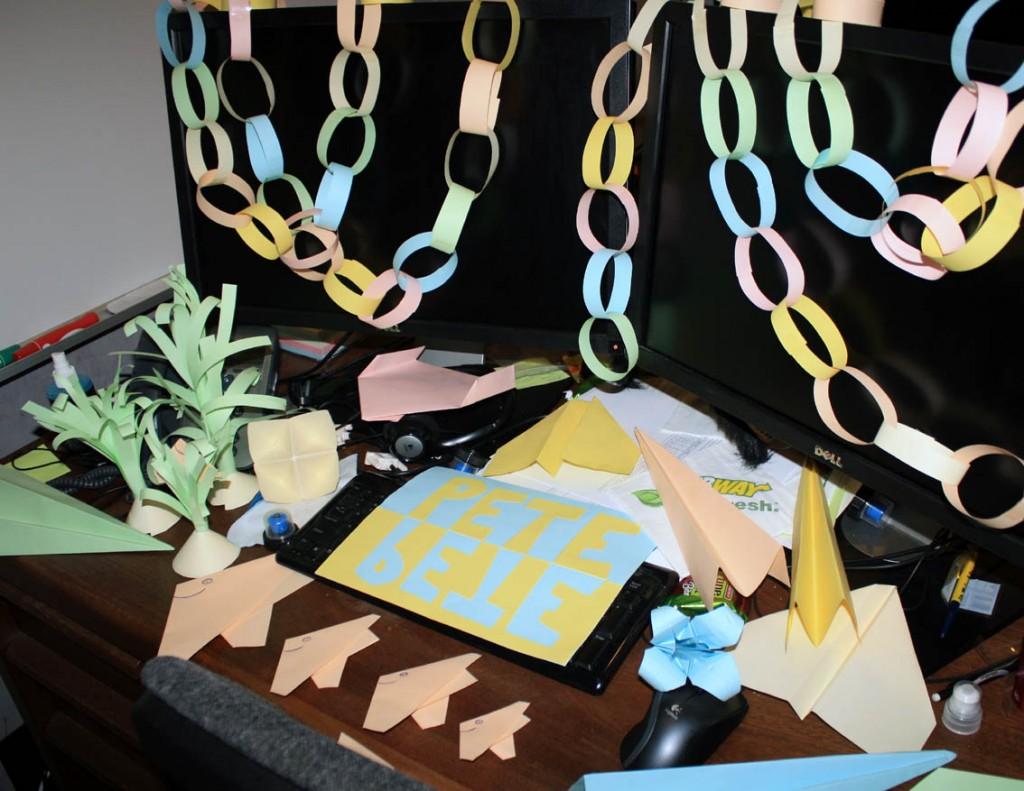 I was just going to make some paper chains and planes, but then the paper crafter daughter joined in and we had lots of fun making things to decorate the birthday desk. We made …
Paper chains / garland – we just did plain ones without the message like the ones on the link.
Paper planes – I made a very simple style and the helper made two other fancy ones she knew.
Two fold origami fish – yes, really two folds!
Paper trees
Mirror name – I thought we had done something like this but I cannot find it on the site – some that are similar are Name shape bugs and Gridded pattern names.
Fortune teller – we also made these for St Patricks Day.
Origami lily – one of my younger crafters specialties!
There were more planes spread around the desk out of shot too! It got a few laughs!!