Hi lovies,
Oh dear god. I cannot even begin to fully explain to you how overwhelmed I have been today. At 1pm I made my first apperance at university as a third year student. (Eeek!) And as the work load was explained to me I could feel myself having palpitations in the back of the lecture theater...
Unfortunately, I doubt I will be able to blog as frequently as most of my time will be taken up by both university and my part time job. However, I won't dissappear, don't worry! I love blogging and would never give it up. :)
So in order to take my mind off my intense work load, I have decided to show you a dress I brought yesterday. It's a lovely pattern that is bound to cheer me up!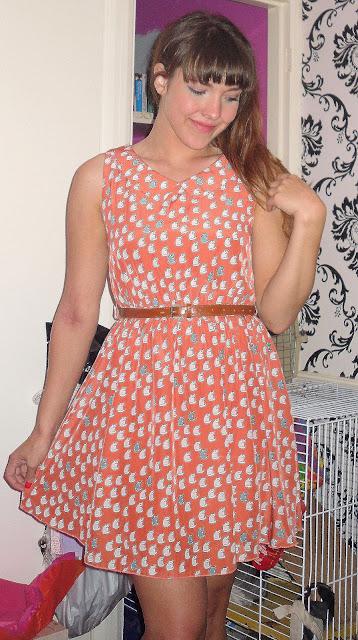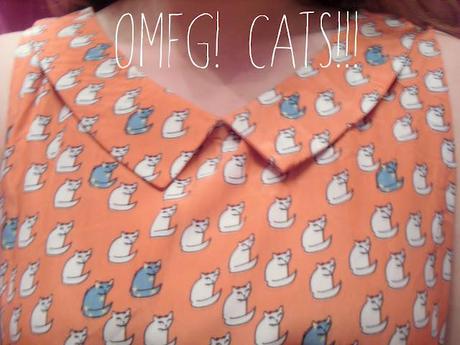 It was reduced from £28 to £15 in Dorothy Perkins, and due to a slight rip in the side (which I managed to fix in 5 minutes) I managed to blag myself 10% off!
The print is very similiar to a Victoria Beckham dress that has been spotted on a huge girl crush of mine, Katy Perry! Except I think this dress is a little more flattering and girlie AND only cost £13.50 and not £1000 that Katy's version would set you back...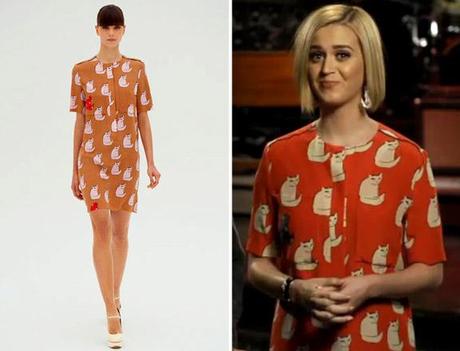 I think that this dress will be making its first outting on Friday! :)