The smooth, soft, cheesy and chewy parathas are great for the breakfast and very popular in the Punjab. It is really a great paratha that can be made in couple of minutes and the best use of leftover cheese as well. It will definitely suits your taste buds and tastes awesome with yogurt or any pickle. Prepare the Paneer Paratha with recipe given as follows.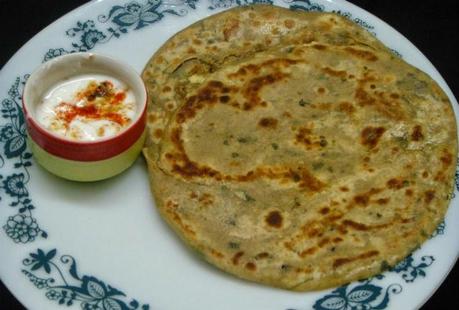 Serving: 2 Preparation Time: 20 mins Cooking Time: 20 mins
Ingredients
100 gms Grated Paneer
1 chopped Onion
Coriander leaves chopped
Grated Ginger
2 chopped green Chilies
Salt to taste
Red Chili powder to taste
Graram masala to taste
1/2 tsp Ajwain
2 tbsp Butter
2 cup all-purpose Flour
How to make Paneer Paratha
Step 1:
 Make dough out of flour for making paratha.
Step 2:
 In a bowl mix all the ingredients except flour well.
Step 3:
 Roll out chapatis out of this dough, then add the filling to one chapati and then close it from all side.
Step 4:
 Again roll it from all sides gently with stuffing.
Step 5:
 Cook it on a pre-heated Tawa and spread butter on each side, then again turn it and spread the butter.
Step 6:
 Cook them until golden brown and then serve with yogurt or chutney or pickle.
MORE RECIPES