The lightened version of banana bread is rich and flavorful with all the spices that we add to masala chai. It can be stored for days in refrigerator. The sophisticated twist is moist and aromatic and goes well with your kids as well. Try out the recipe where warm Indian spices are infused in the bread whose recipe is given as follows.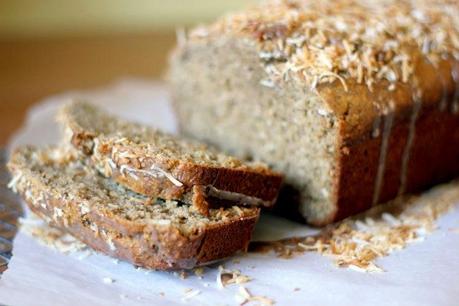 Serving: 5 Preparation Time: 20 mins Cooking Time: 60 mins
Ingredients
1 1/2 cups mashed ripe Bananas
1/3 cup plain Yogurt
5 tbsp melted and cooled Butter
2 Eggs
1/2 cup Sugar
1/2 cup brown Sugar
2 1/4 cup all purpose Flour
3/4 tsp baking Soda
1/2 tsp Salt
3/4 tsp ground Cardamom
1/2 tsp ground Cinnamon
1/4 tsp ground Ginger
1/4 tsp ground Allspice
1 1/4 tsp pure Vanilla extract
1/3 cup powdered Sugar
1 1/2 tsp low fat Milk
How to make Chai Spiced Banana Bread
Step 1:
 Combine bananas, yogurt, butter, sugar and eggs with hand mixer until blended.
Step 2:
 In a bowl, whisk flour, baking soda and salt until combined.
Step 3:
 Add above flour mixture to the banana mixture, then beat until blended.
Step 4:
 In an another bowl, combine the cardamom, cinnamon, ginger and allspice.
Step 5:
 Stir in 1 1/2 tsp above spice mixture and 1 tsp vanilla extract into the batter until just combined.
Step 6:
 Transfer the batter into the loaf pan and bake in a preheated oven until toothpick inserted in the center comes out clean.
Step 7:
 Cool the bread in a pan set on a wire rack and set out to cool completely.
Step 8:
 In a bowl, combine powdered sugar, remaining spice mixture and milk until fully to make the glaze.
Step 9:
 Spoon the glaze over bread and serve.
MORE RECIPES