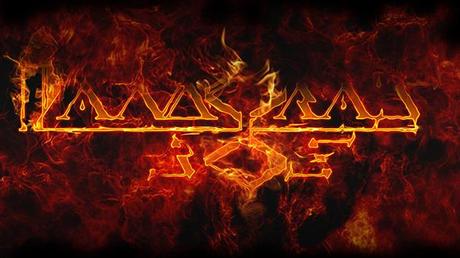 Hi Metal fans! I bring you today an interesting Greek Metal band form Larissa, they are Pandora's Box and they have released a self-titled album with high recommendable sound.
Pandora's Box was formed in 2002 by brothers Loukas and Giannis Avgerinos, guitarist and drummer respectively. Completing the band's line-up are Dimitris Sourlas on bass, Sotirios Athanasiou on keyboards and vocalist Alexandros Siderakos.
The band has participated in a lot of local shows and festivals performing their own Heavy Metal compositions, but their first release was delayed due to constant line-up changes and Giannis' severe hand injuries.
Finally, Pandora's Box recorded their self-titled album. Record and mix were made at Avgerinos brothers' home studio due to financial restrictions with minor mastering taking place at a professional studio.
Pandora's Box album was reviewed by Greek Metal Hammer and Heavy Metal magazine with very good critics discribing the band's music as Melodic Heavy Metal with Progressive and AOR influences, and I totally agree with this appreciation.
The band has now a new keyboardist and is at this moment working on new material, meanwhile they also are trying to get a record label.
On Pandora's Box album we can find eight tracks starting with a great instrumental song entitled "Preface" which have nice keywords and amazing guitar solos. Songs like "Last Time" or the excellent instrumental masterpiece "Rapid Alteration" are high recommendable, and I also like and recommend "Into My Eyes", it's really fantastic with a catchy melody, very good keyboards and amazing guitars! "Crimes Of Love" is another nice track to pay attention and you also pay attention to "Lost Love", an awesome symphonic ballad with very good orchestral arrangements.
You can enjoy "Into My Eyes" song by clicking the following link:
PANDORA'S BOX – Into My Eyes (VIDEO)
by MetalWind
In general, I think this is a great album and I recommend you don't miss this fantastic Greek band. No doubt Pandora's Box is formed by instrumentalists of high quality and they have made a fantastic work on this album!
I would like to send a greeting to Loukas Avgerinos and Pandora's Box, very good sound, guys!
See you soon Metalheads, enjoy Pandora's Box and leave your comments!
Follow Pandora's Box:
https://www.facebook.com/PandorasBoxLarissaGr
https://myspace.com/pandwrasbox
https://www.youtube.com/user/flouk1982/videos
http://pandorasbox-gr.bandcamp.com
Free Electronic Press Kits from ReverbNation.com