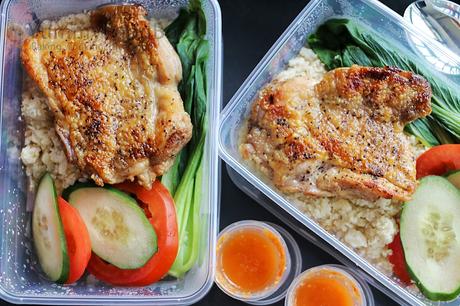 Looking to start a Paleo diet but do not know where to start or what ingredients to get that fits into the Paleo diet requirement? Or you do not have the time to go to the supermarket to buy your own fresh ingredients to whip up nice Paleo diet meals?
Cookit SG can help you with your Paleo diet needs.
We all know what's a Paleo diet (in case you don't after reading or perhaps hearing it many times here and there, it's actually a diet that requires one to consume like a caveman back in the primeval days – just meat, vegetables, fruits and seafood or whatever food a caveman would hunt) and choosing the right ingredients in the right category is essential to facilitate a successful Paleo diet.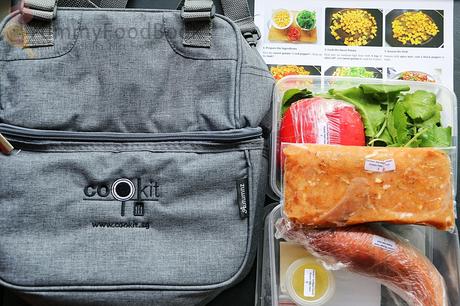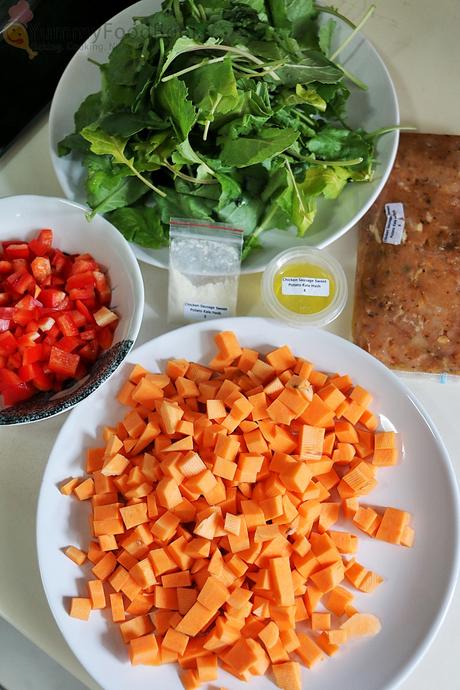 Instead of stressing your brain to remember the many foods that fit the Paleo diet nutrition requirements and what to cook at different meal times, why not let Cookit SG do the thinking and planning? It's simple – Cookit SG will prepare the fresh ingredients for you, send it to your doorstep and all you need to do is to cook it according to their easy-to-follow illustrative instructions card! Best of all, the cooking process does not take up a lot of time!
We were fortunate to try out this programme by Cookit SG and experiencing the process of making our own Paleo diet meal – Chicken Sausage Sweet Potato Kale Hash!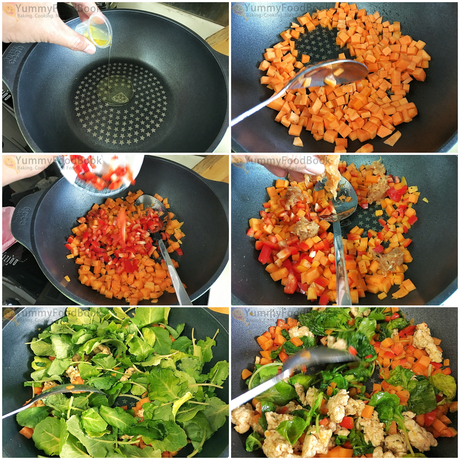 By now as you can see, there is some certain amount of preparation needed to cook your Paleo diet meal but trust me, the preparation is not too troublesome. The oil and spices are already prepared in a way so that you can just open and add into your cooking. Oh yes, the chicken also comes marinated too! All ingredients come packed tightly to lock in the freshness. I'll say the cooking is not difficult and not a hassle at all.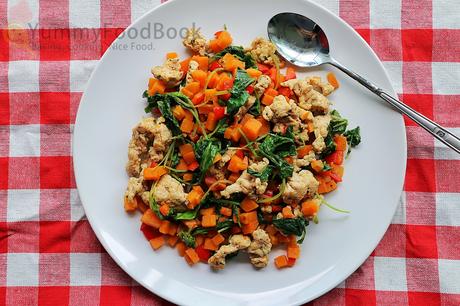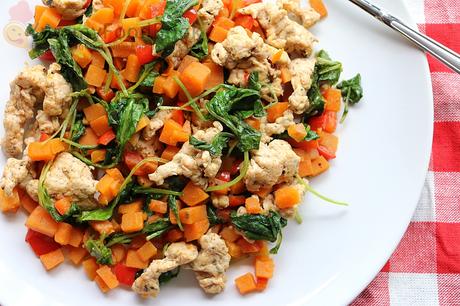 If you are into a Paleo diet plan and you are overwhelmed by the daily decision of what to eat, going to the supermarket to buy the right ingredients and food measurements of each meal, Cookit SG is your answer. They will handle the hard work of preparation so all you have to do is to open, follow and cook it. It's just that simple and now with Paleo diet meals a lot more easy to prepare, there is no excuse of not achieving that weight loss goal you are aiming for.
To know more about Cookit SG and how they can help you prepare successful Paleo diet meals, visit Cookit.sg.