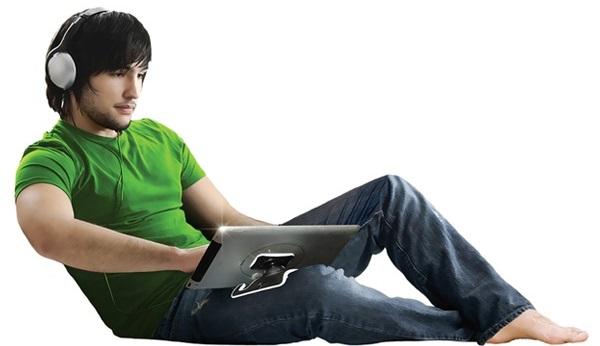 Many of us own a tablet and we perfectly know how convenient tablet might be when traveling, reading an e-book on the couch or even while cooking delicious food in the kitchen. If so, you also know how important is to have a versatile stand for your tablet. The PadPivot NST is a very small stand that is suitable for almost all tablets and e-readers. Thus, this cool gadget is compatible with any iPad, Android tablet and each and every Windows tablet, as well as with all Amazon Kindle models.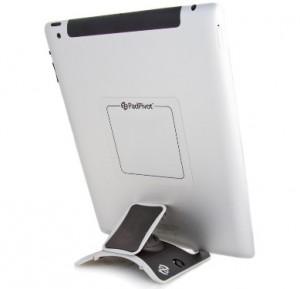 This remarkable stand for your tablet or e-Reader is designed so that you can use it not only on your desk, but also on your thigh (using the included leg strap). Thanks to a special SureGrip patch, the tablet will stay in its place no matter what. Special stickers included in the package will help you stick your device even with the case on. If you're using a case that simply won't stick, there's a notch that holds your device upright. Tablets with glossy surfaces adhere best, and those with matte finishes on the back (iPads) will need the application of the aforementioned sticker. If you decide to use the stand as a as "standard" desk mount and add a wireless keyboard in front of it, you will have almost a full replacement for your laptop.
The whole gadget is very light and can be folded, so you can take it anywhere with you. The stand provides not only amazing stability and unmatched versatility, but it also offers multiple viewing angles in both portrait and landscape mode, along with full 360-degree rotation.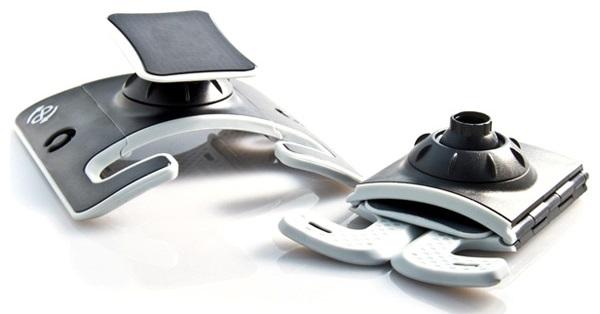 The PadPivot NST is an absolute must-have if you are looking for a compact and multifunctional stand for basically all your mobile gadgets. It can be purchased at MyTrendyPhone UK for a price of 25.90 GBP.