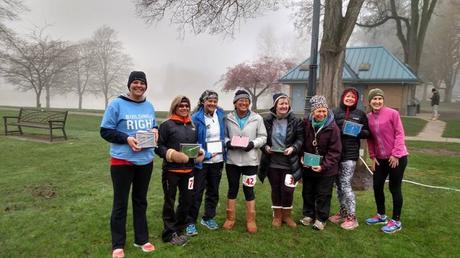 The Pacific Rim One Day Race finished earlier today in Longview, Washington. Several posts on Facebook are amalgamated here.
At the 12 hour mark, there were seven men within five miles of each other. Zach Gingerich led the way with 71 miles followed closely by Tim Englund (68 miles), Alex Swenson (67), Ryan McKnight (66) and Jason Griffiths (66). Scott Sebelsky (65) and Steve Walters (65) trailed by 6 miles.
Jill Hudson led the women's race with 55 miles pursued by Susan Carlson Kokesh, Susie Ro and Eva Martushev.
By the end of the race Ryan Mcknight improved on last years performance to comfortably take the win with 124 miles, in the end while Susan Rokesh climbed the field to finish with 92 miles and space behind her.
Pacific Rim One Day Race Facebook page
Full Results