Imagine getting into an accident while on holiday and requiring an emergency trip to the hospital, but the nearest well-equipped hospital being quite far away! In the event of a medical emergency, is medical evacuation covered by your insurer? In this Pacific Prime video, we explain what a medical evacuation is, who needs it, and why all expatriates and travelers should get it.
Without further ado, here is our video on medical evacuations. You can also check out our collection of videos where we demystify the world of insurance.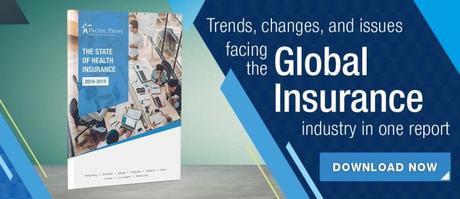 Here is a quick summary of what was in the video:
What is it?
Medical evacuations (aka. medevacs) are emergency evacuations. It is a service of transporting people to the nearest hospital which can best treat them. This usually happens when local care is not sufficient. For example, your family and you could be traveling to a remote island where you injured yourself but the medical facilities are scarce, and the best choice is to transport you to the next closest medical facility.
Generally, you will find that there are three types of medical transportation: land transportation, air ambulance, and sea ambulance.
Who needs it?
All travelers and expatriates living abroad should include this benefit in their medical insurance plans. Life can be unpredictable, so it's good to have a plan B for when accidents happen. Even if you are a healthy individual, there is no telling when or if you will get hurt or sick on your next trip. Rest assured, however, that most international and travel insurance plans include a medical evacuation benefit. If you're interested, see our page on international health insurance to get a feel of what is included in our global insurance coverage.
How much does medevac cost?
Medevacs can be tremendously costly depending on your location, and where you are transported to receive treatment. There is the transport cost, plus the wages of the nurses and doctors on board the ambulance. Medical repatriation, on the other hand, can put an even greater dent in your wallet. It is the cost of care for continuing treatment by going back to your main country of residence.
What does medical evacuation cover?
Medical evacuation and repatriation plans cover the costs of transporting patients who require a better facility for medical treatment. While most insurance plans provide these benefits, not all will do this by default. There are four core benefits: medical evacuation, emergency repatriation, repatriation of mortal remains, and travel assistance services. We have covered medical evacuation and repatriation in previous sections. The rest of the benefits are covered in detail in our free handy guide to medical evacuation.
Learn more about medical evacuation!
Ready to learn more about the medical evacuation benefit? Our team at Pacific Prime has written an in-depth guide on medical evacuation, which you can download here for free! It goes deeper than our video and explains in detail the costs, conditions, and the associated benefits with this cover. Curious about other insurance-related topics? You can find helpful content on our regularly-updated blog!
With over two decades of experience in the health insurance industry, our expert brokers and advisors are happy to answer any questions you have on insurance. We will be sure to find the perfect travel and international insurance plans that balance your budget and your needs. Contact us today for a free quote!