Today I delved into my wardrobe and dug out this tartan raglan that I bought bloody ages ago!  It's from Primark and I hardly wear it but I love it with this faux leather skirt.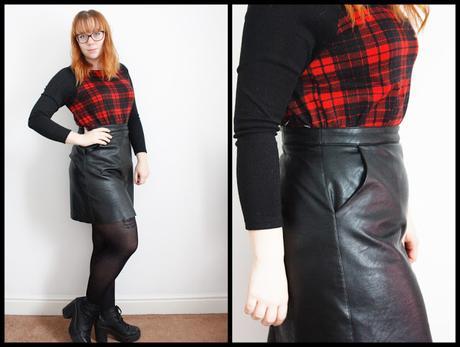 I bought the skirt from Warehouse a while back but they still have a lot of Aline leather skirts (similar here) for sale. I love the style of this one, the A-line is the perfect shape for me and the pockets are obviously a plus- who doesn't love pockets in skirts/dresses?!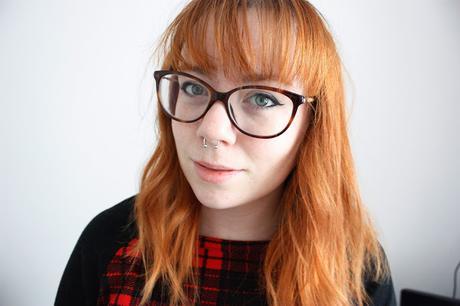 I also changed my hair up a bit and curled it slightly with my GHD's, I'm no pro as you can probably tell but I like the loose curl look. Also as it's pretty damp outside my hair always seems to go a bit wavy when I'm outside.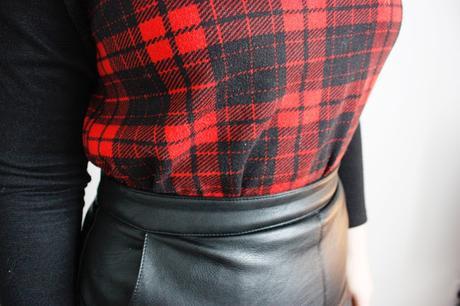 I met my mom from work and treated her to a coffee and cake in
Mettricks
Tea & Coffee House in Southampton, which serves amazing coffee and the best brownies in town! The coffee even has a little heart in it which is just too adorable. 
@mettricks with mumma for lush lattes and the best chocolate brownie I've had in a long time! #brownie #greatcoffee #southampton #mettrickssouthamptonA photo posted by Megan Norris (@little_norris91) on Feb 20, 2016 at 10:45am PST
Has anyone else been to Mettricks in Southampton? If you haven't their sandwiches are also lushx