Another sale find is this Warehouse dress, which I got for £20, complete bargain. It was originally £52 so for more than half price you really can't go wrong!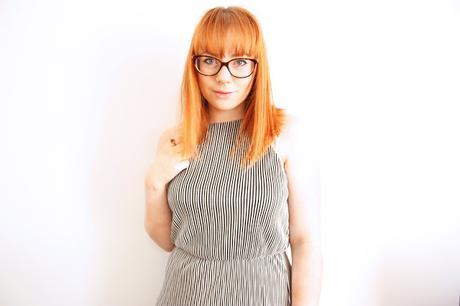 I well and truly love this dress, it is so simple and perfect. I bought this Stripe Plisse midi dress from John Lewis but it is from Warehouse, I feel that that brand has upped their game throughout winter so hoping for a good selection of clothes this spring/summer!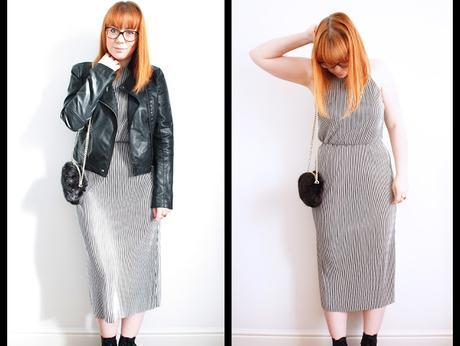 I love the high neck and the fact it's sleeveless, I could probably also wear a long sleeved top underneath this if I wanted to look more casual, where I would also wear trainers.I went for heeled boots with this though as it is cold, meaning I can wear thick socks and you can't even tell!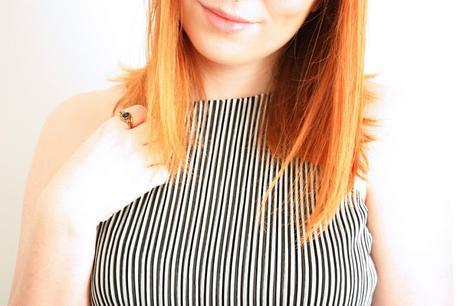 The shape of this dress is too beautiful, it's slim but with the elastic to cinch in at the waist just makes it so flattering. It's a midi dress which I don't usually wear but I think the length is actually quite flattering and doesn't make me look short - which is pretty great as I'm 5"3!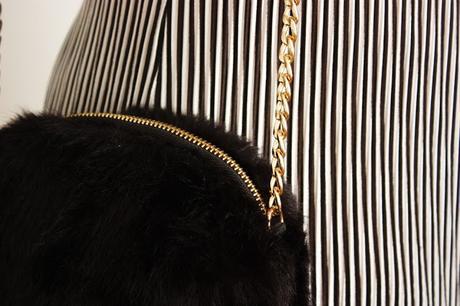 Along with the boots I'm wearing my leather jacket and my gorgeous fluffy bag, which I bought from Primark a few months back and I am still in love with it!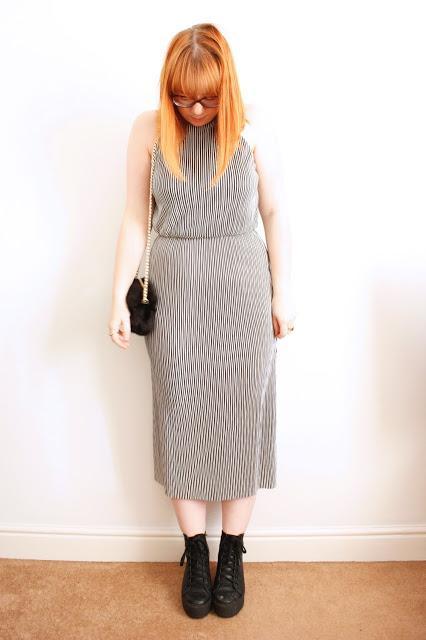 I think this dress is perfect all year round and I am planning on wearing the hell out of it throughout the summer! Is there any sale finds that you have that you are planning on wearing all year? x