I'm not a regular sales shopper but I am likely to pick a few bits out of the winter sales, they are always better anyway! I haven't gone crazy with sales shopping because personally I love the new stock that's coming into stores, but seeing as it's still really cold and a lot of the newer stock is very spring/summer for obvious reasons it felt stupid not to have a look at the sales.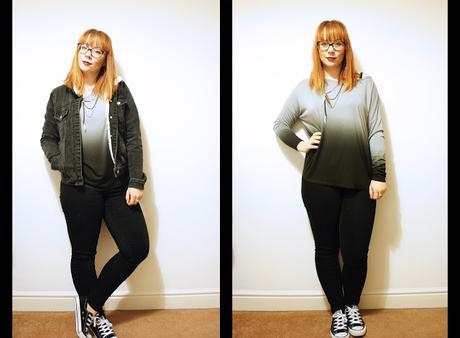 I managed to pick this Mint Velvet Ombre top up at the end of the sales - amazingly it was in my size and I actually really like the style, it was also £19 down from £49. I'm not into Mint Velvet clothes usually, they're definitely out of my price range and usually the styles/colours/shapes are just not my cup of tea. But this top from their 'Hygge' (loungewear) range isn't too bad, it's supposed to be a lounge top but I think it's alright to wear out, and it's so soft and comfortable!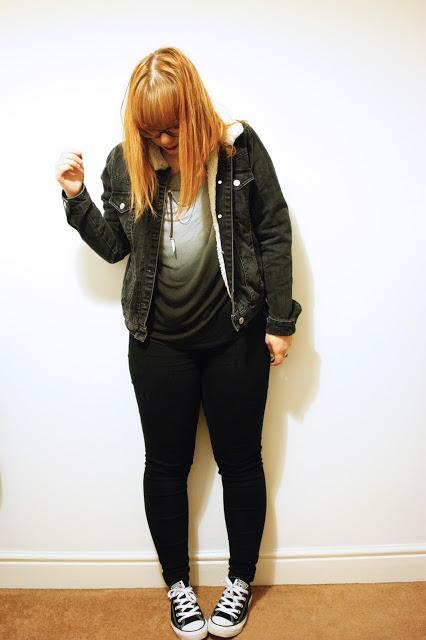 I wore it with black Jamie jeans, black and white converse and my Borg collar denim jacket and it's such a comfortable and cosy look. I also wore a necklace I bought from Topshop last year which goes perfectly well and makes the top look a lot less casual.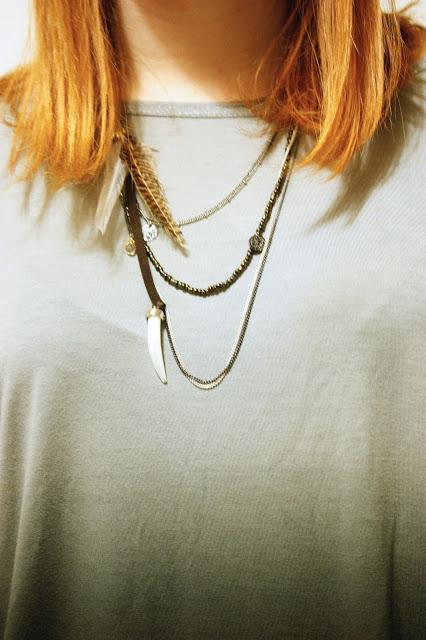 I also decided to wear my New Look Pure Colour Velvet Matte Lipstick Crayon in Burgundy - the photo makes it look more red but it's more of a dark burgundy color when freshly applied!Lipstick makes me feel a lot more put together and now I have this septum piercing I feel like I need to wear a lipstick color.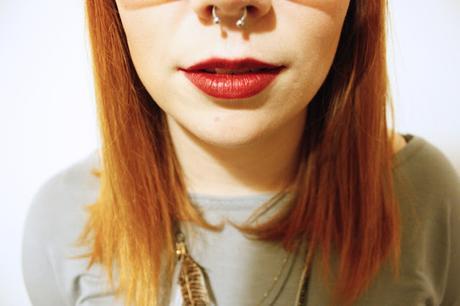 Did you find much in the winter sales this year? Or are you a new season shopper? x