I have a huge obsession with floral shirts, not any old floral shirt, mainly the kind with massive flowers on them, a good old 80's style floral shirt is perfection - the bigger the print the more I love it. I bought this one about two months ago and I couldn't love it more, I think it is my favorite shirt I have ever bought. I bought it from Warehouse, where they also do a cream version which I lust over every day I see it at work!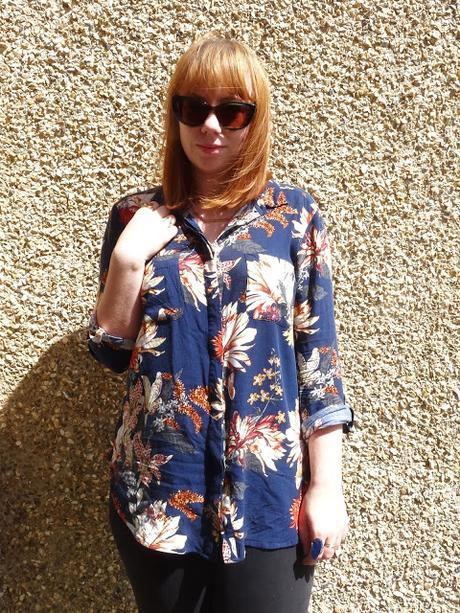 A floral shirt is a wardrobe staple in my opinion,or just a shirt in general.
They are so easy to wear, especiallythis thin fabric, which falls very nicely (I realised after taking these photos that my shirt is so creased! Sorry) It looks casual when I want it to like how I'm wearing it here, but I can also wear this smartly, with a pair of heels and a pleather A line or pencil skirt.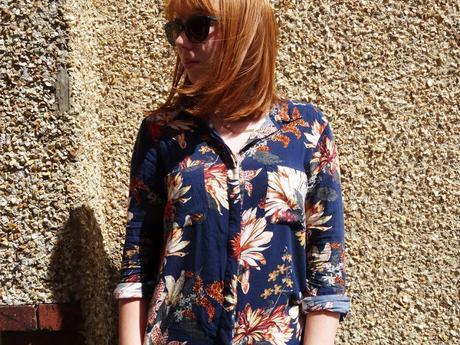 I have worn this with my black Jamie jeans from Topshop, so just really simple along with my Max & Co sunglasses - my favorite sunglasses!
x