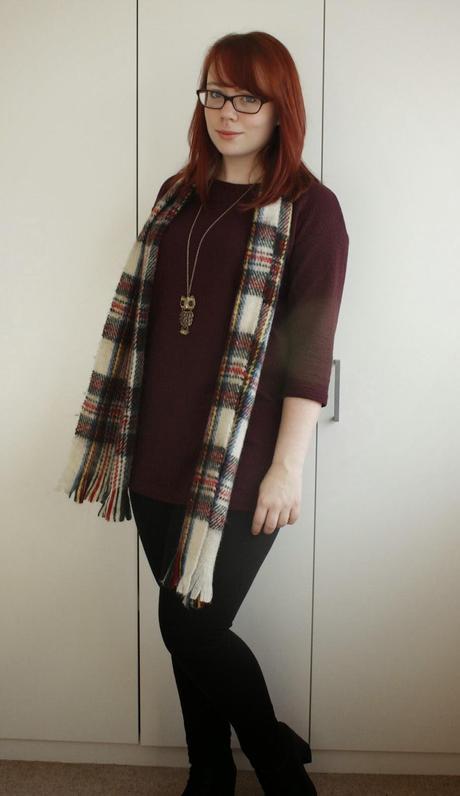 Urban Outfitters scarf, Topshop honeycomb sweater, Jamie Jeans Topshop, Astrix Boots Topshop and Owl necklace unknown
Currently doing uni work I thought I would upload my outfit from yesterday, when I went into town with my boyfriend to return some bits and buy some new tweezers (glamorous I know).I decided to wear the new top I bought from Topshop, which is the Mulberry Honeycomb Sweat Tunic, it was £29 but with student discount made it down to £26, which is quite expensive but I adore it so much. I love the 3/4 length sleeves and the texture of the fabric, which is kind of a thin quilt (difficult to explain, but it's very nice!) It also has an exposed zip at the back which is about 3 inches long, which is a nice touch. So close to buying the other colours it comes in, but I might wait a little while so my bank balance doesn't suffer too much!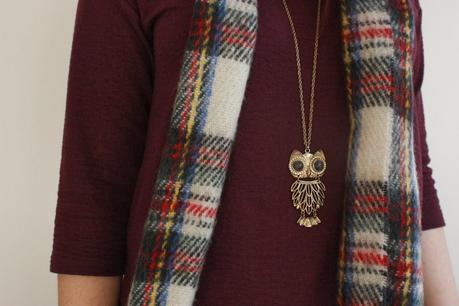 I'm wearing it with my Topshop Jamie Jeans in black along with Topshop Astrix boots (not pictured but can look at here) I also wore my scarf which I got from my boyfriend for Christmas, it is from Urban Outfitters, I love it so much and goes perfectly with this outfit!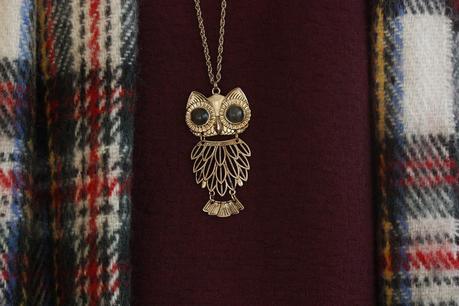 The owl necklace was courtesy of my sister, she had a clear out of some of her jewelry and this is one of the pieces I got off of her. I think it completes my look nicely.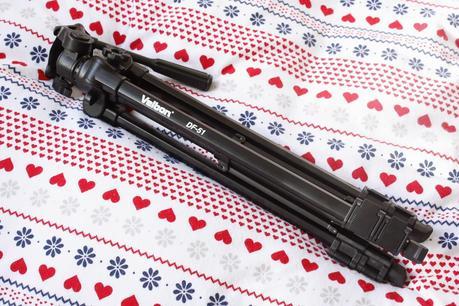 Velbon DF-51 tripod
Finally I used my tripod for the first time since getting it for Christmas, from my parents! It made taking these photos so much easier! Instead of it taking 30+ minutes it only took my about 15! I love it so much, can't wait till the summer when I can take photos outside with it.x