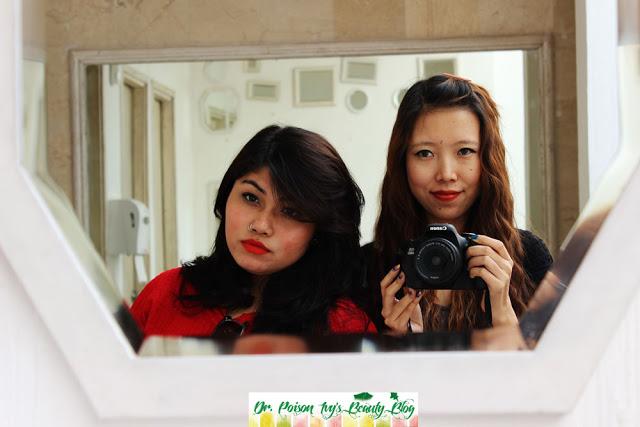 Give a girl a camera and she'll forget to eat :pRemember the recent FOODATHON by Saffola ?Read about the POST
HERE
When the second contest started we,ladies decided to go and freshen up instead we ended up clicking pics non-stop in the rest room lol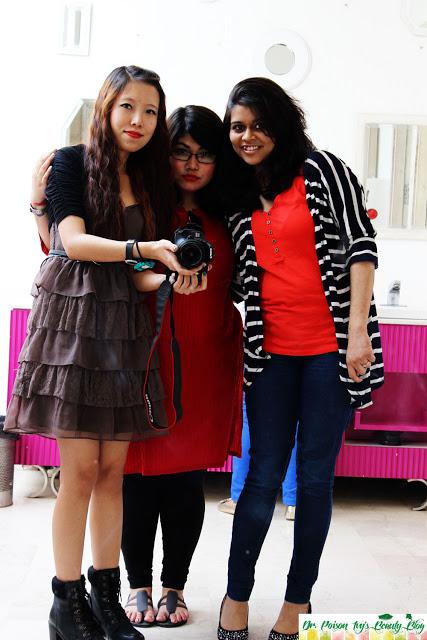 Me,Bharti from Crazypoplock , Akshita from colorific,
 I love the red blush Bharti is wearing.It's a mixture of two blushes and it was dark so she ended up applying a lot but it really complimented her lips and Kurti.Made her look like a bubbly girl from Kashmir :)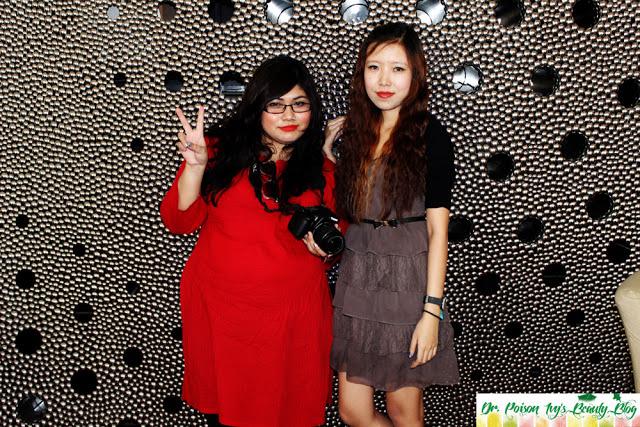 I love Bharti's kurta color.It's Crimson red and it screams Confidence!!i love "red" anyday in anyform-dress,top,pants,lipsticks,blush or accessories..ooooooh and red velvet cake :p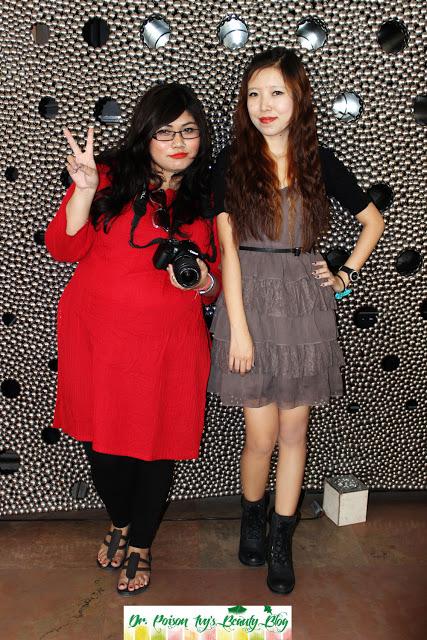 As for me, i think most of the time i dress too formal so this time i wanted to go all casual with a crazy wavy hair style.The funny thing was when i left home the curls were big and wild !!!After 5 minutes it became all sober and obedient inspite of the fact that i nearly finished a bottle of ultra strong hold hairspray from Schwarkopf.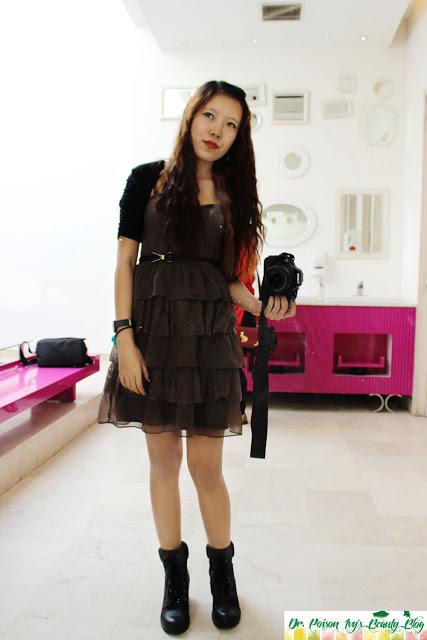 The rest room in BLUE FROG ,Mehrauli was so "pretty in Hot Pink" and i really love the way the mini mirrors are arranged.hahaha i sound like i'm doing their restroom review :p(no, i wasn't paid by them *winks*)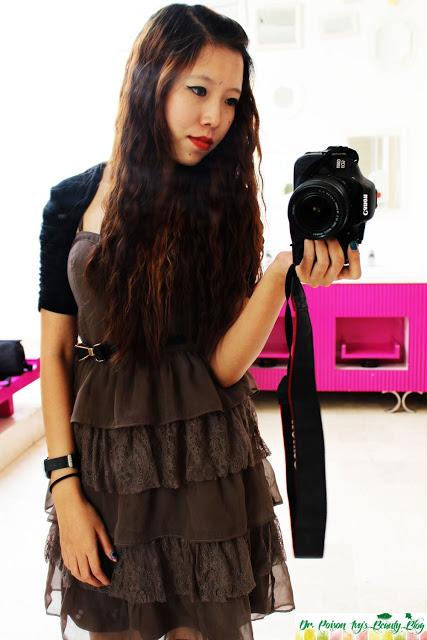 MY OUTFIT
Grey ruffled dress- American OutfittersBlack shrug- ANDBlack Bow belt- Shoppers StopWatch- Fast trackCombat boots- Texto
ON MY FACE-
1.
Cinema Secrets Ultimate Foundation Primer(Reviewed HERE)
2.
Skin79 Oriental BBcream (reviewed HERE)
3.Belif almighty sun powder (reviewed HERE)
4.Loreal Gel liner black on eyes
5.Blush- Etude house Dear my blooming cheeks talk OR202 (reviewed HERE)
6.Lips- Revlon Just bitten lipstain Romatique (reviewed HERE)
7.Freshlook Grey Contact lens (reviewed HERE)