Whoa! ~

♥

I am on a roll with these outfit posts lately. (Good? Bad?) The weather is still gray and cold, and my dog tried to jump through about every single photo I tried to take, so I have the feeling that, in the end, I didn't actually get any photo that fully shows the outfit.
Unless it gets too hot (and there is hardly such a thing as "too hot" for me regarding the weather) I always were stockings or leggings when I don't wear long skirts, even in summer and I adore tights/leggings with floral patterns. They are perfect for every Mori Girl outfit! (Even if this one otherwise isn't so "Mori") I have so many of them, but most are rather thin so I never get to wear them during winter. It's strange how you never really get to buy any of them here in Germany. Every single pair I own was bought either in Japan or from some other place online. No idea what Germans have against floral tights.
This is probably the 5th week in a row where I am wearing a thick sweater with lace collar. Winter, go away!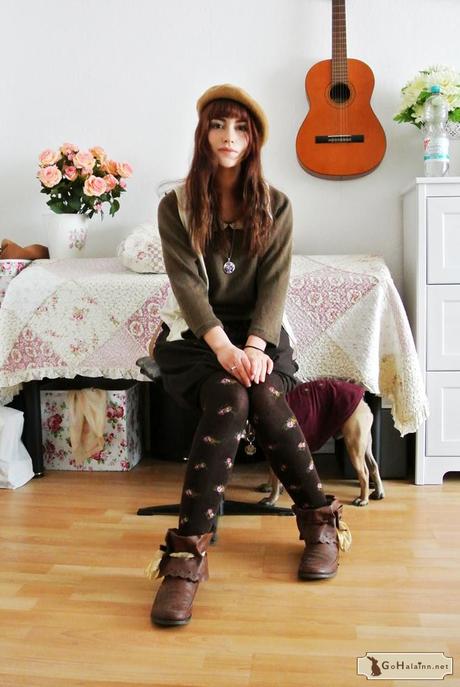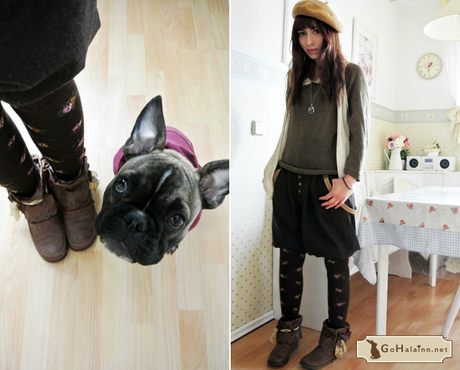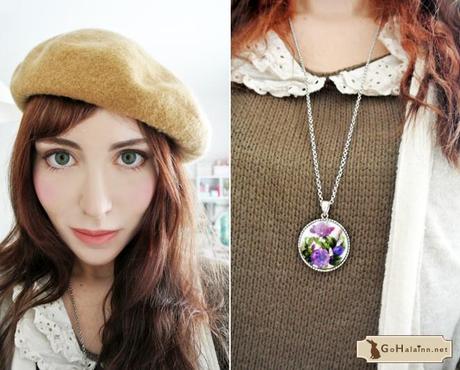 The weather forecast predicts warmer weather and sun for next week. I cannot wait!