Last week I had my first London Fashion Week experience! Definitely an experience to be had if you get the chance – it was really interesting. 
As
Kim's
plus one, we met early to pick up the tickets (Kim was invited along by The Fashion Council and The Sunglasses Hut) – we had tickets for the David Koma show – and headed over to check out The Blogger Programme near Holborn beforehand. The blogger programme was a separate thing Kim was invited too – a chance for brands to sample to bloggers – and was so cool. It was based in a contemporary, white room, and they'd styled the room to be pretty much like a girls dream – it was as so cute! Loved the design, the balloons, cushions and sofas. If only I could make my flat so cute! There were a few things going on there too, they had a little area where you could make your own dangly earrings, hair stylists, nail artists, someone talking about teeth whitening, another about an electronic facial cleanser and someone sampling the new Sarah Jessica Parker fragrance (which is unisex!!). Superdry had a rail of clothes from their new collection too, and Ninelives had some sort of photo shoot equipment at the back – I never really thought I had what it takes to be a model so stayed clear. Alex likes to remind me that I'm way too short too! Haha There was also a fab little gif machine, which you stood in front of pulling four quick poses, and it made a gif of you. This was pretty popular and was so much fun! Check these out… There was plenty of food and drink to snack on whilst there. I had one of the new (I think! Not seen them before) Evian waters and some jelly beans. Love jelly beans!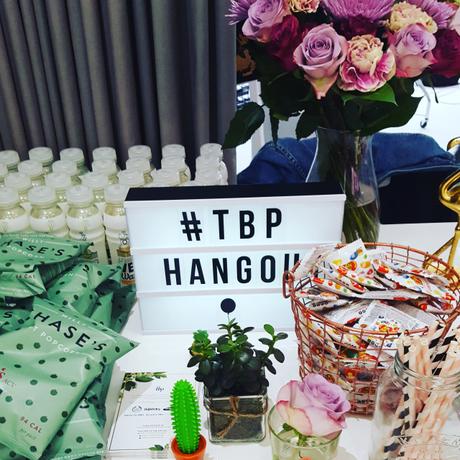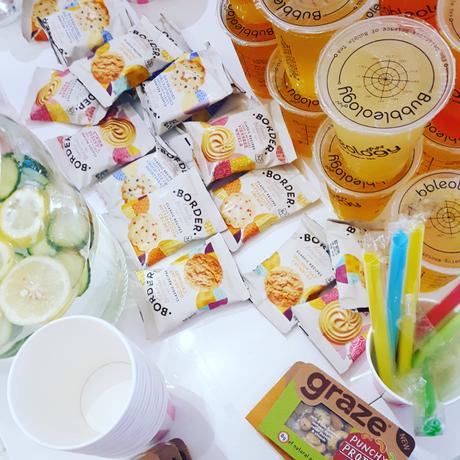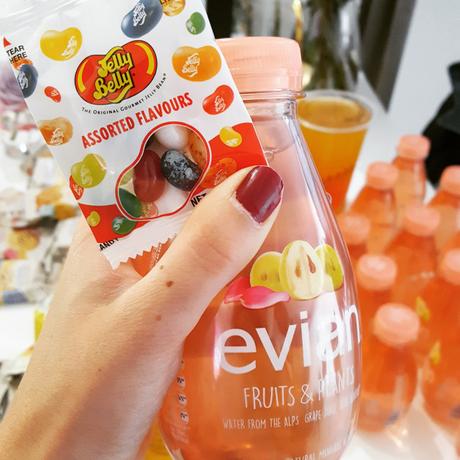 We chilled for a bit on the sofas before heading over to Brewer Street. I didn't realise, but the new location for London Fashion Week is in a car park!! But they work it so well. It was set across three floors, the first home to an awesome cafe, with so many plants it almost felt like you were outside, the second floor the designer showroom, and the third the catwalk. We had a wander round the designer showroom, spotting all the weird and wonderful designs coming up for spring summer, which retailers are most likely going to take inspiration from. There were some cool ideas, and as always others I wouldn't have the balls to wear.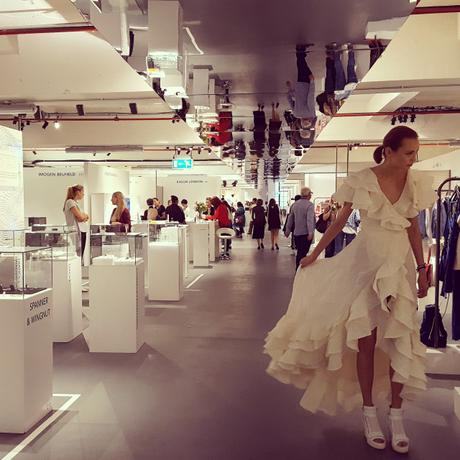 At the far end were Maybelline, Toni and Guy doing hair styling and The Sunglass Hut who were showing off various sunglasses and inviting you to have a personalised London Fashion Week bag – of course we couldn't resist!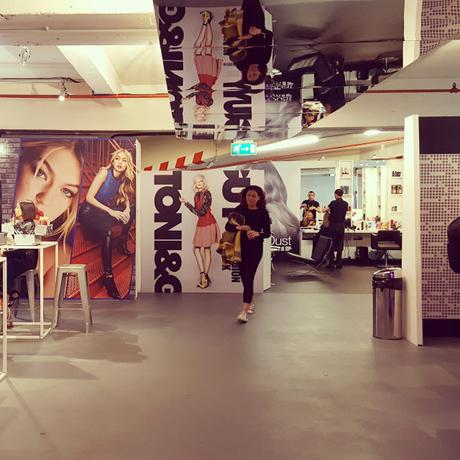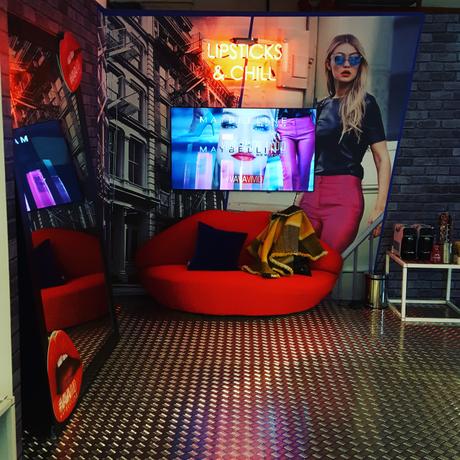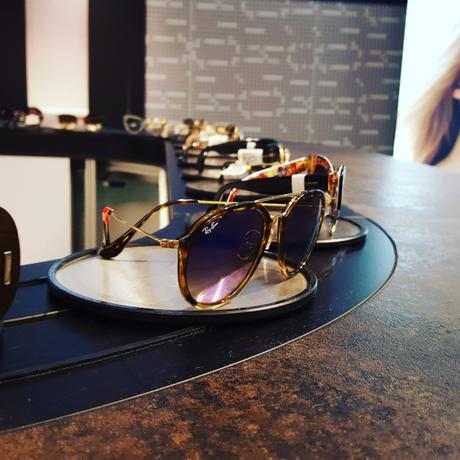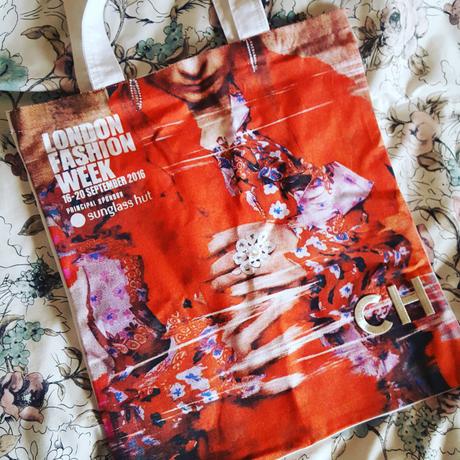 Once satisfied that we'd covered the parts of the showroom we really wanted to see, we went to sit in the cafe for a little bit until it was time to head up for the David Koma show. David Koma was running late, due to the over-running of previous shows, and also traffic (some of his team couldn't get to the venue in time), so we were sat on the side for a while before anything started. Luckily, the first row didn't fill up so Kim and I were asked to move forward, giving us a fab view for the show. Almost an hour later, the show started. There were some awesome pieces in Koma's collection – I loved the luminous greens, the puffy sleeves and the sandals were amazing too (I really want some of these!).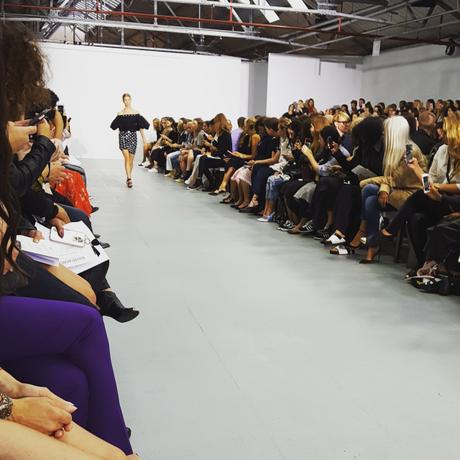 There were some fab dresses, and lots of things I actually would wear out in public. The show was done in around 5 minutes, which is probably the only down side as we waited an hour for that short amount of time, but it was really good to experience and really interesting to see what kind of things will be around next season. I had a lovely afternoon, and would recommend going along if you get the chance, even if you do only go once. I'm not a huge fashion person myself, 
which I'm sure you'll be able to tell although I do love the Clothes Show every year, 
but I still really enjoyed my afternoon! Have you been to a fashion event like this before? Chloe xx