When we started weaning Imogen, about 7-8 weeks ago now I had every intention to be the mom that made all the food her baby ate. But it quickly became obvious that I cram far too much into my life to have time to do this everyday, so I also looked into pouches of baby food. Mainly to take out and about with me when a pouch is much more convienient that having to store and re heat things that you have made. I was though concnered that I wanted this 'convenience' food to be the best I could find. Enter Babease!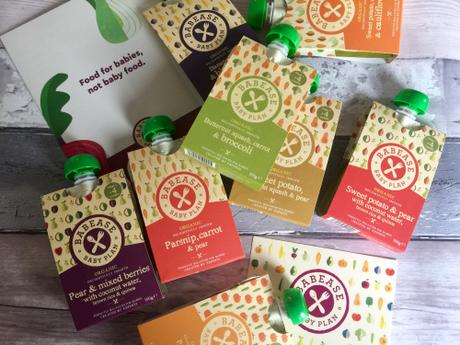 Babease is a relatively new addition to the baby food scene, and it's premise is 'vegetables first' that is food for babies, and not 'baby food'.
Babease started from a 'desire to understand more about what we feed our children and to help support mums, dads and little ones as they take their first steps into the world of real food.' They acknowledge that it can be a daunting time, with so many opinions, advice, products and complicated allergen guidance and I certainly agree with that – it is a minefield! All of their recipes are vegetable-led and focus on using premium organic ingredients, mostly from the UK but sometimes from abroad as well where needed. Their stage one veg purées never contain more than 30% fruit, and the Stage 2 recipes contain none at all.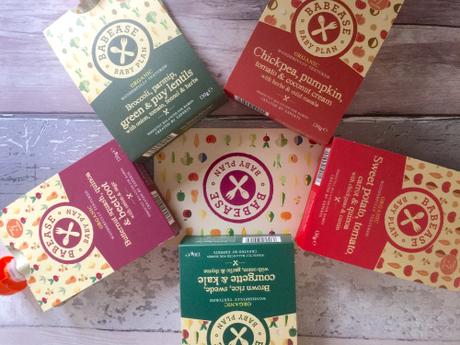 The are also trying to bring the most flavor packed food possible which means they have  included some ingredients never used before in the baby food market wonderful to develop taste buds and help broaden that palette. I was intrigued to see the use of things like kale, quinoa, beetroot, chickpeas and lentils in the pouches.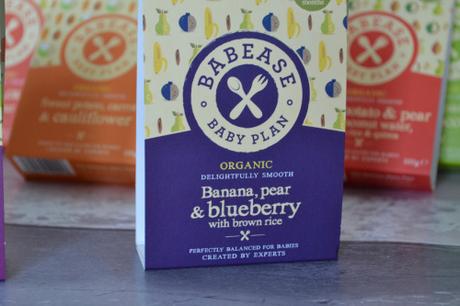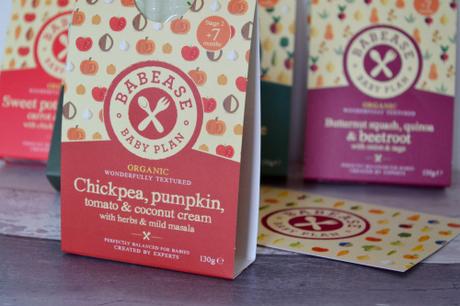 They list their ingredients on both the front and back of the packaging, and use simple ingredient wheels to show the percentages of the different components.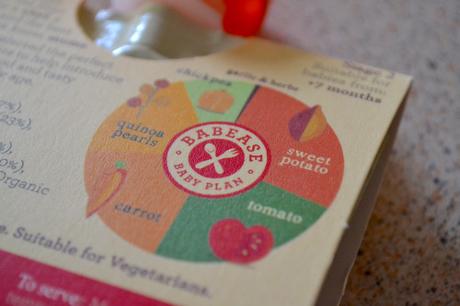 To start with imogen wasn't the biggest fan of being spoon fed (she still isn't to be honest!) but we let her play with the purées and she started to dip her fingers in and suck it off her fingers! As time has gone she also now likes the spout of the pouch to be put straight in her mouth – she gets more of it this way!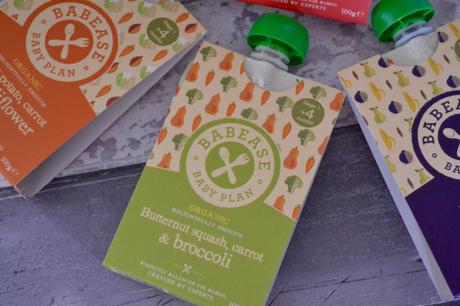 I always make a point of trying a little taste of the pouches I give Imogen – if I find it horrible then I'm certainly not giving it to her, but so far I've been very impressed by the flavours of the Babease pouches. This one below was a particular favorite – as you can see it's being protected by a chubby little hand!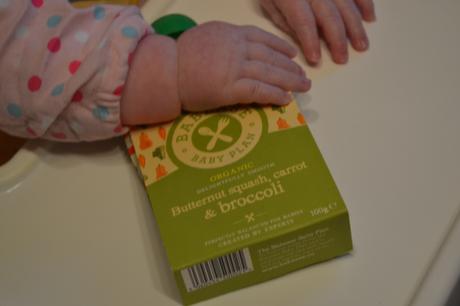 As well as using the pouches for the traditional spoon feeding, the Babease website has some fantastic recipes and ideas to include the pouches in cooking a meal – for example carrot cake porridge, and lentil tikka masala.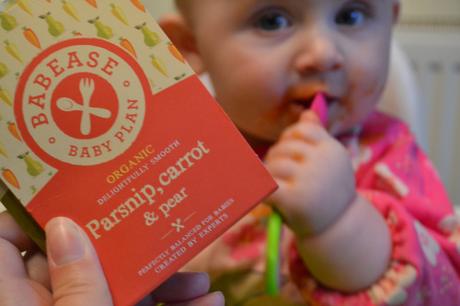 In the last few weeks we have moved on from using the stage 1 purees suitable from 4 months to the stage 2 pouches and I am loving the flavor combinations. My next plan is to use them to make a great quick sauce for some pasta.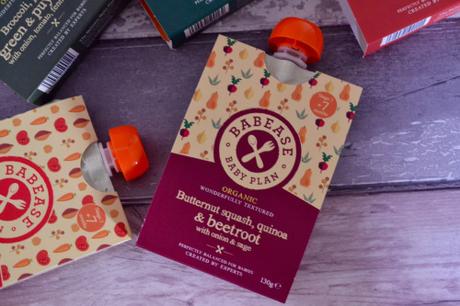 Imogen couldn't wait to tuck into this one!!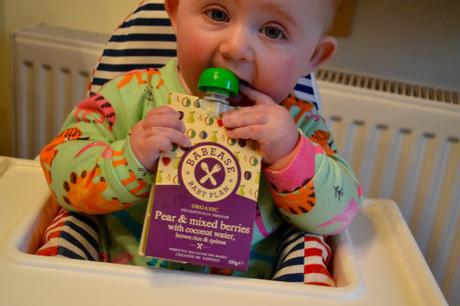 Babease are available in Tesco, Ocado and Boots as well as online. They really have impressed us a lot, and we will definitely continue to use them to supplement Imogens' weaning.
---
Disclosure: Babease sent us a variety of pouches to try, just to see what we thought, a review, positive or otherwise was not required.