We've been to Center Parcs a few times now, always during the autumn or winter months but never during the warmer seasons, so for my perfect day at Center Parcs I am going to write it for the spring or summer months; when it is warm, for when we have not yet experienced it but would love too. I Hope you enjoy: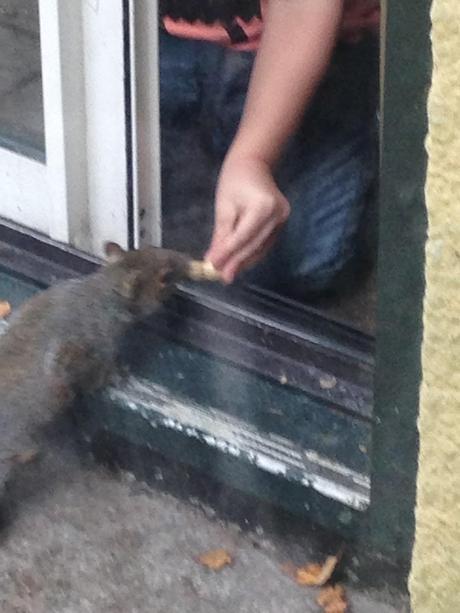 Waking up early, the kids and I would go out to try and catch a glimpse of the mountjac deer walking through the forest, and if we are lucky, past our villa. I am always so thrilled when I see and experience wildlife in its natural environment, especially a mountjac which can be such a rare experience for most people. Not forgetting the squirrels, we stand outside the back door of the villa throwing nuts out to so they come closer, they soon come right up to your hand and take the nuts from you - they will either sit there and eat it in front of you, or they scurry off and bury them into the ground, with the birds sometimes coming down unburying the nuts and taking them for themselves. Beautiful. 
After we have enjoyed eating breakfast together on the outside patio table absorbing our surroundings and the forest beauty, we then head down to the lake to feed the ducks, swans and geese and Center Parcs has the friendliest Geese.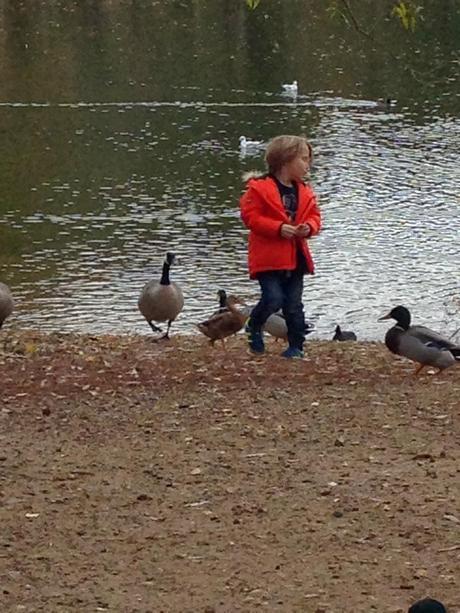 We would then focus on a day of activities.

For me I would take Summer to Teddy Bear Picnic,
Liam would try out Quad biking, and Paul would take Lewis Fencing as this is something he has wanted to try out since our last visit to Center Parcs. Jacob would do the 'Teach me Balance Bike session', learning how to ride a bike without stabilisers.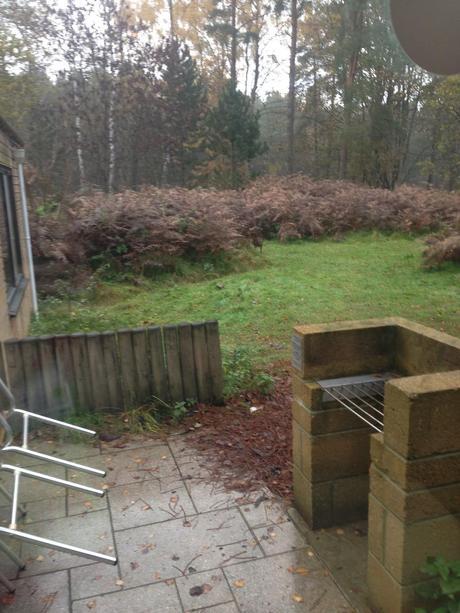 After our busy day of activities is finished, we had back to the villa to get ready for the evening. For dinner we would light up the BBQ on our villa patio and sit out on the patio table, enjoying the sun and watching the nature around us as we chatted, laughed, ate and drank. After we are finished, we would head out to go evening swimming, it is quieter, more fun for the boys to splash around all the different pools and the atmosphere is peaceful. The boys and Summer love swimming, the slides, rapids, and even the outdoor pool, which has a nice warm temperature so if you are a wimp like me that doesn't like cold water, no worries as you get to swim outside in the warm pool.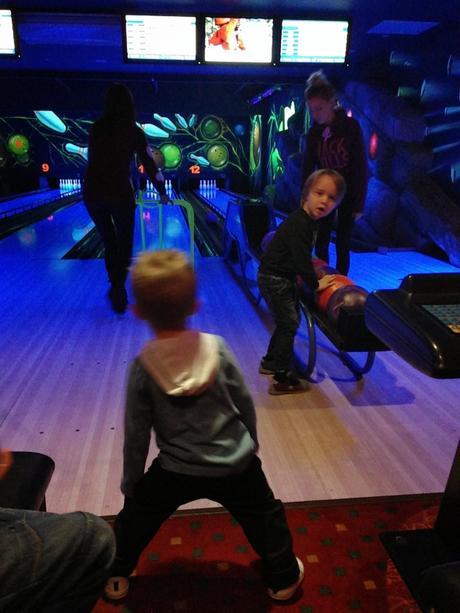 After we have dried off and dressed again, we would head upstairs to go bowling, the boys and Summer will pop in the amusement arcade, and after, we would sit down looking over the swimming pool having a drink, whilst the boys may have a game of Pool.

Finally, after a full, fun packed day, we would all be exhausted (Summer will probably be a sleep in her buggy by the time we make it back to the villa), happy and ready for our beds in the cosy villa.

For me the perfect day at Center Parcs is spending it with the kids and experiencing as much as the surroundings as possible.

For inspiration on what your perfect day at Center Parcs will be, please watch the videos on the Center Parcs 'Your time, Your family' website, click here. My favourite videos that inspired me the most was 'Three Generations, One Family.' - because we are a family of three generations, with my hubby and me, our 3 boys, and our baby granddaughter that lives with us.

 'This is my entry to the Center Parcs and Tots 100 January challenge. If I'm chosen, I would like to visit Woburn Forest'