Team building activities, as the name suggests, are designed to encourage teamwork by getting teams to work together. Once employees have completed these activities with their teams, they tend to have a better understanding of each other. Pacific Prime's latest company activity combined team-building with a charitable cause. Find out what our Pacific Prime Dubai branch did to get closer as a team and do good for our community as well.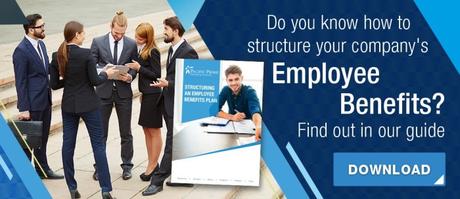 Making wigs for children with cancer
The team-building activity that was chosen called for participants to make wigs for children with cancer. When we think of childhood, we think of time spent playing, laughing, and having fun. However, children with cancer have a much different reality. They spend a lot of their time getting treatment in the hospital. What's more, children who undergo chemotherapy end up with scalps that are too sensitive to wear wigs.
Helping kids through a fun team building activity
Different from traditional wigs, yarn-wigs are soft, comfortable, and warm. During the activity, participants get to create wigs out of yarn for children that need them. The day starts off with an introduction and briefing, after which teams work together to create their handmade yarn-wigs. Team photos are taken at the end to commemorate their hard work.
Additionally, the wigs bring laughter and fun to children with cancer in Egypt, Pakistan, and the UAE by helping them play and experience a normal childhood during a time when they need it most.
<iframe width="560″ height="315″ src="https://www.youtube.com/embed/uSWi4rMJPeU" frameborder="0″ allow="accelerometer; autoplay; encrypted-media; gyroscope; picture-in-picture" allowfullscreen></iframe>
How we chose a charity
There are so many causes out there that are worth supporting, which can make it tricky to choose the right one. Luckily, we were able to work with Companies for Good and The Madawa Project, who were the facilitators of the activity.
Companies for Good
Companies for Good organizes team building, volunteering, sustainability, CSR, and other fun and engaging activities that allow businesses to give back. Designed to help people do good for their community, planet, and business, Companies for Good offers a wide range of activities for you to choose from. Simply tell them what you need and they'll take care of the rest.
The Mawada Project
Embodying compassion, learning, and reflection, The Mawada Project aims to create service-learning experiences and opportunities for UAE youth. Through their efforts, they bring people on a path of self-discovery and help them realize the power they have to make a difference in the world.
Feedback from the teams
After finishing the activity, Pacific Prime employees were asked how they felt about it. In just a few hours, using some simple material, Pacific Prime was able to support a worthy cause and create a positive, lasting impact. Based on the feedback, it was clear that the activity touched the participants in a special way. In fact, many participants started to talk about, and brainstorm ways they could give back and work together as a team. What more could you want out of a team building activity?
Contact Us
For more information on employee benefits and health insurance, contact our expert advisors at Pacific Prime. As an insurance brokerage with almost 20 years of experience, we work with clients from all over the world to help them with their insurance needs.