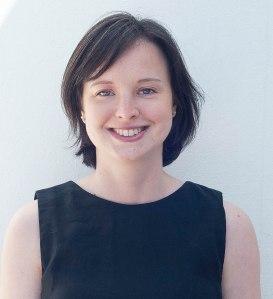 My daughter, Elizabeth Robinson, has made her debut in the august pages of The New York Times. A letter to the editor, signifying serious chops. And it's in her chosen field of professional endeavor — educational development in disadvantaged spheres. 
Furthermore, happily, I agree with her (not always true). The article she was answering I found basically naive. (Here is a link to it: https://www.nytimes.com/2021/04/06/opinion/stanford-admissions-campus.html.) The writer suggests that higher education opportunities for non-rich people could be expanded by simply "cloning" schools like Harvard. Here's Elizabeth's trenchant response: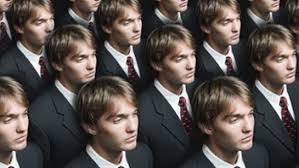 Mr. Kirp suggests that elite universities should "clone" themselves, opening second branches around the country to allow more students to enroll and access their high-quality education. "It's not hard," Mr. Kirp writes, "to contemplate a Bill Gates or Laurene Powell Jobs writing an eight-figure check to help underwrite the venture."
This is one of those shiny ideas whose sparkle far exceeds any potential impact. Allowing another 6,700 students to enroll in Harvard's undergrad program every year would do little to address the systemic issues that make it so difficult for so many students to get into — not to mention pay for — elite universities in the first place.
Why not use that eight-figure check to help pay off student loans nationwide, or increase access to high-quality preschools, or set up tutoring programs for high-potential but struggling teenagers, or provide scholarships for the many low-income students who, as Mr. Kirp notes, have already demonstrated they can succeed at elite universities?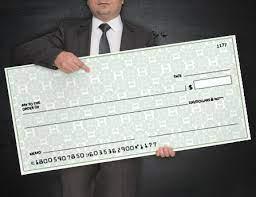 Dedicated efforts to mitigate income and educational inequalities across the country would do more to help these universities realize their mission than simply duplicating the same restrictive admissions dynamics in another city. And Harvard already has not an eight but an 11-figure check at the ready: its endowment.*
Note that Elizabeth has her own blog too (https://lizrobinson.squarespace.com/blog/) Mostly discussing issues in the realm of humanitarian work. (The latest post suggests aid agencies competing for the "custom" of aid recipients — a fascinating concept. But she also tackles personal life issues.) 
Elizabeth noted that writing letters-to-the-editor is something she got from me. I had one in the Times over 50 years ago. It defended Vietnam "draft dodgers" — while noting that if drafted I myself would serve. Frankly somewhat disingenuous, as I was trying hard to medically disqualify. 
My picture was once in The Times too. Because I was, indeed, a poor physical specimen, to fill my college's phys ed requirement I looked for something non-athletic — and hit upon "outdoor education and camping." Not foreseeing an actual camping trip. Oddly enough, a Times reporter covered it. He wrote that everyone showed enthusiasm — except for "one grim youth who carried his gear in a red plaid suitcase." There was a photo (from the back).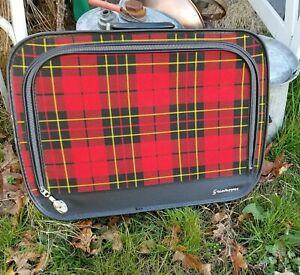 I used that suitcase for years afterward. 
But my Times record is not all bad. Just as I started dating my now-wife, she, a librarian, stumbled upon an article there about a regulatory decision of mine. Nice way to impress a girl! 
* As it happens, Elizabeth just got accepted by Harvard for graduate school, but she hasn't decided.