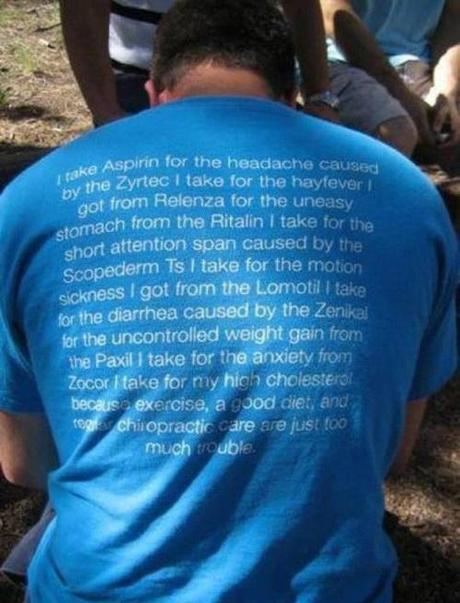 That's a lot of drugs!
All this apparently started with "high cholesterol". Of course, most healthy people have cholesterol over the arbitrary number 200 mg/dL. The number that has been defined as the cutoff for "high cholesterol". So if you go and check your cholesterol, chances are it's "high".
Maybe you too can wear the T-shirt in the future.
PS: Melody Petersen has written a fascinating book titled, like this post, "Our Daily Meds". If the post above upsets you, wait until you read the book.