Hey everyone!
The Oscars in Hollywood is the most glamorous night of all and everyone keeps their eye on the Red Carpet to keep a note on who wore what. Let's have a look on some of the hits and misses from Oscars 2014.
FAB dressed!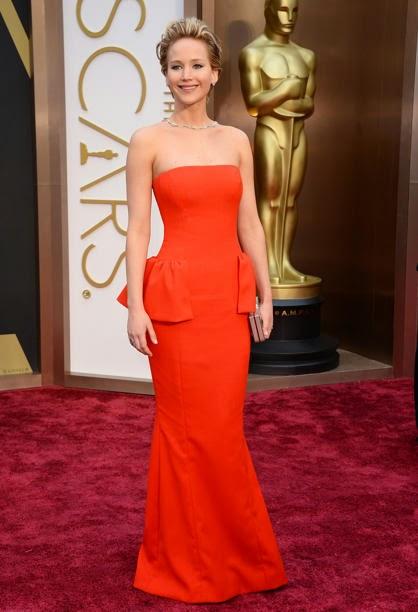 Oscars 2014 Red Carpet
Jennifer Lawrence
She continued along her Christian Dior path for the Oscars in a stunning red Dior gown with peplum detail at the waist. I am going crazy for peplum dresses and totally adore this gown too. 
Oscars 2014 Red Carpet
Lupita Nyong
Newcomer Lupita has definitely won red carpet season and signed off with a beautiful plunging blue Prada gown, and completed the look with a simple crystal hairband. She carried the plunging neck line beautifully and absolutely one of the best dressed this Oscars!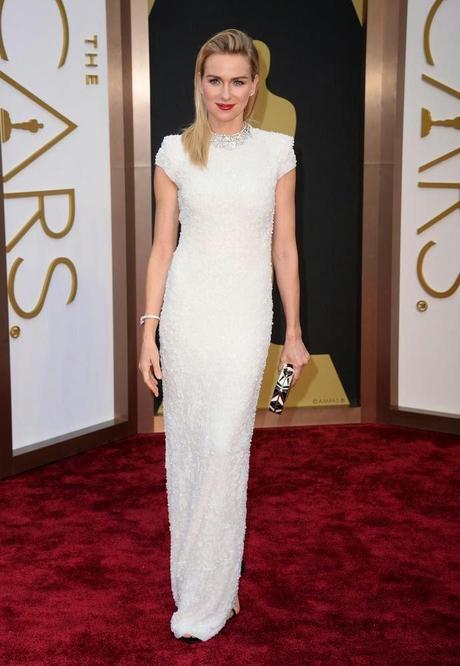 Oscars 2014 Red Carpet
Naomi Watts
Naomi kept it simple in white Calvin Klein collection ice beaded cap sleeve with a spider's web Bulgari necklace. Her look was refreshing on a night when many went for the Disney princess look.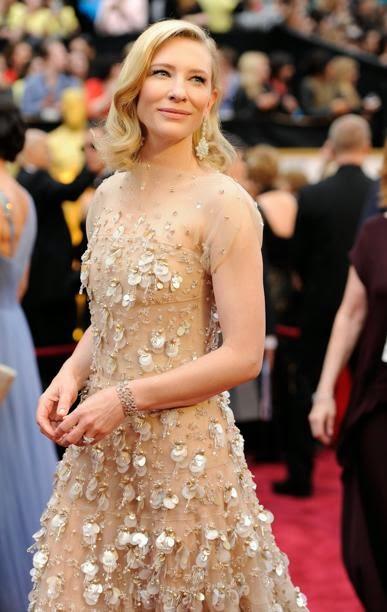 Oscars 2014 Red Carpet
Cate Blanchett
It's one of our favorite look of red carpet season from Cate but this nude cap sleeved Armani Prive gown with flared tulle skirt did bring a little old hollywood sophistication to the night with waved hair and stunning drop earrings.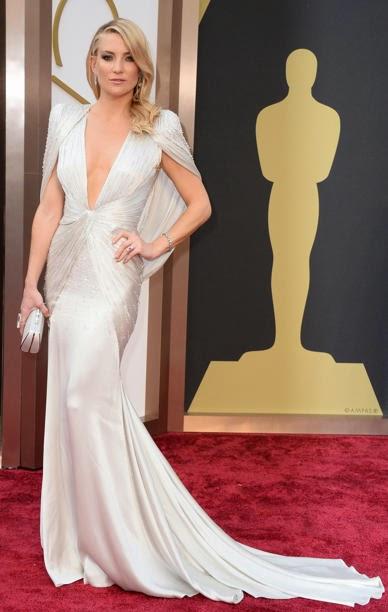 Oscars 2014 Red Carpet
Kate Hudson
She looked beautiful in her beaded Versace dress with a deep V-neckline and cape detail. Its gorgeous and sexy and I totally adore the draping at the back. Side swept waves and smokey eyes complemented the look well.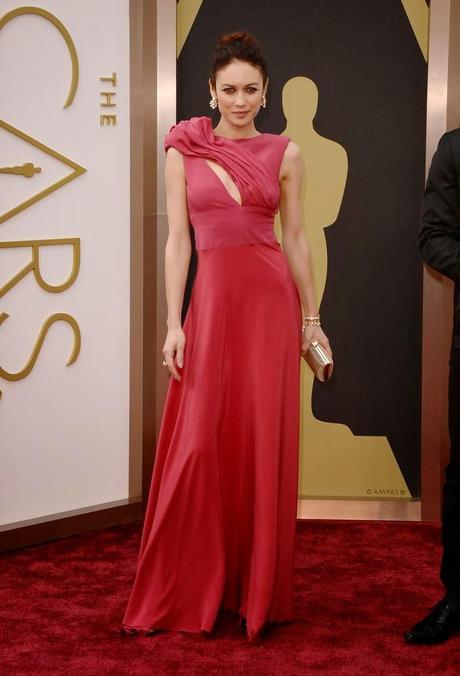 Oscars 2014 Red Carpet
Olga Kurylenko
She wore a striking and sustainable deep dusky pink gown. It was winning design for this year's red carpet Green Dress competition by Berlin student. Her makeup was fresh with winged liner, although it could have been better with a dark lip color.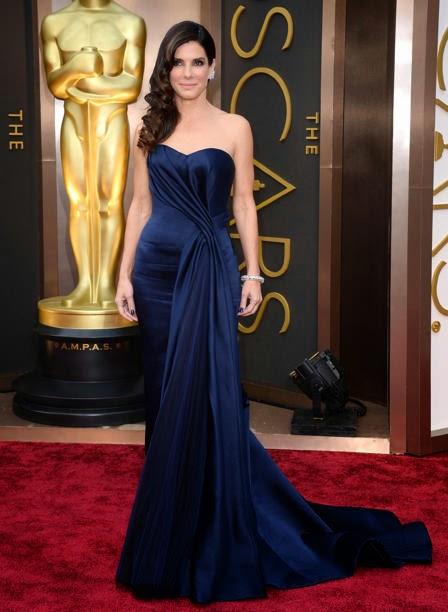 Oscars 2014 Red Carpet
Sandra Bullock
She looked abolute gorgeous and stunning in navy Alexander McQueen gown with minimal accessories, soft smokey eyes with nude lips and side hair. The color of the gown to draping, everything was a perfect hit!
Oscars 2014 Red Carpet
Camila Alves
I absolutely loved this simple and elegant look of her this Oscars in a Gabriela Cadena gown. The one sided cape added a touch of glamour and totally turned a simple dress to a chic. She faired well with minimal accessories and natural flush of makeup. One of my absolute favorites!
Some of my other favorites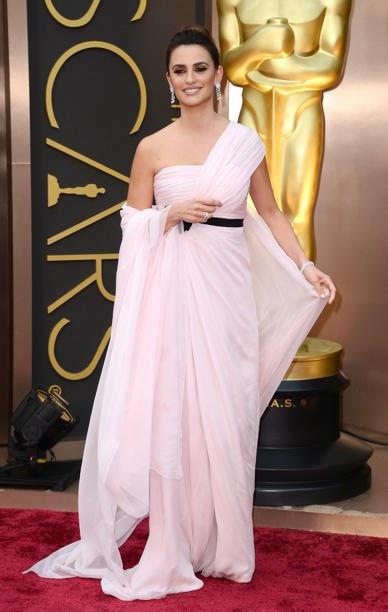 Oscars 2014 Red Carpet
Penelope Cruz in Giambattista Valli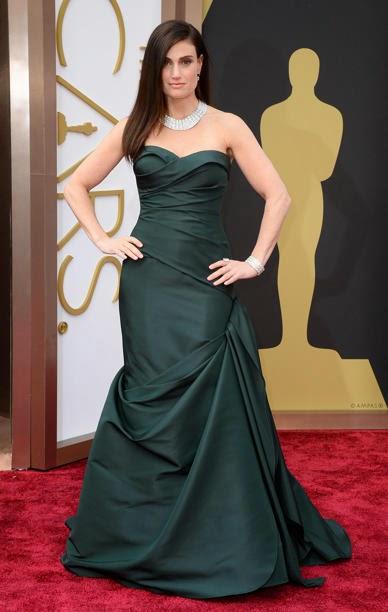 Oscars 2014 Red Carpet
Idina Menzel in Vera Wang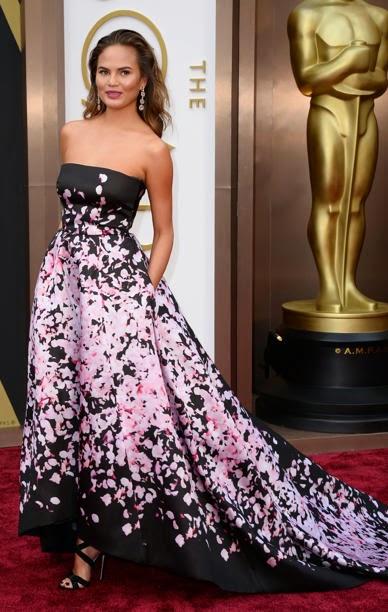 Oscars 2014 Red Carpet
Christine Tiegen in Monique Lhuillier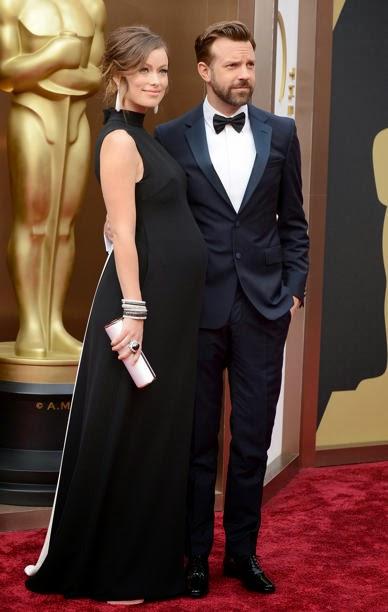 Oscars 2014 Red Carpet
Olivia Wilde in Valentino
Drab dresses!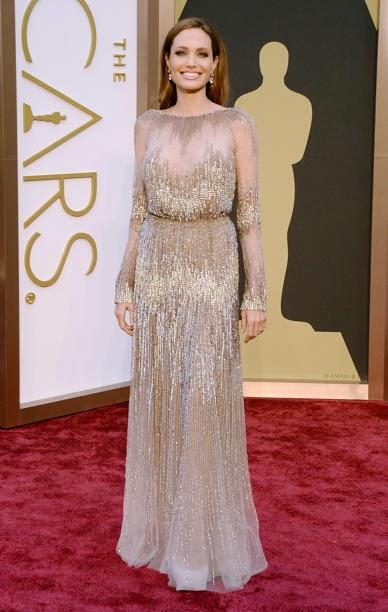 Oscars 2014 Red Carpet
Angelina Jolie
She looked gorgeous but this metallic Elie Saab gown with gold detailing felt a little too staid. Although there's no denying she still looks beautiful with soft smokey eyes + glossy nude lips and sleek straight hair.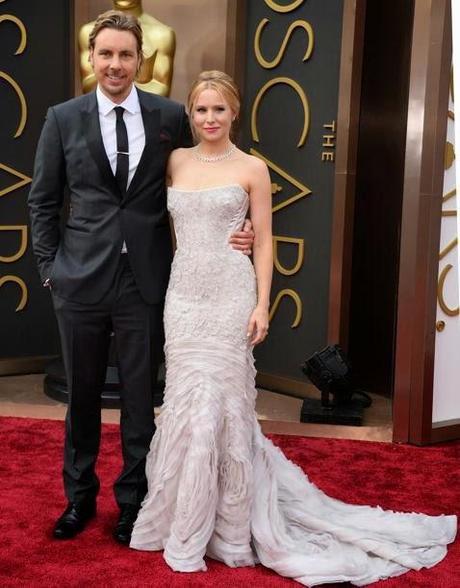 Oscars 2014 Red Carpet
Kristin Bell
Kristen's Roberto Cavalli dress summed up everything Ifind dull about Oscars fashion at the moment. In inspired lilac and looking like something you had wear to your prom or your wedding was too sickly sweet.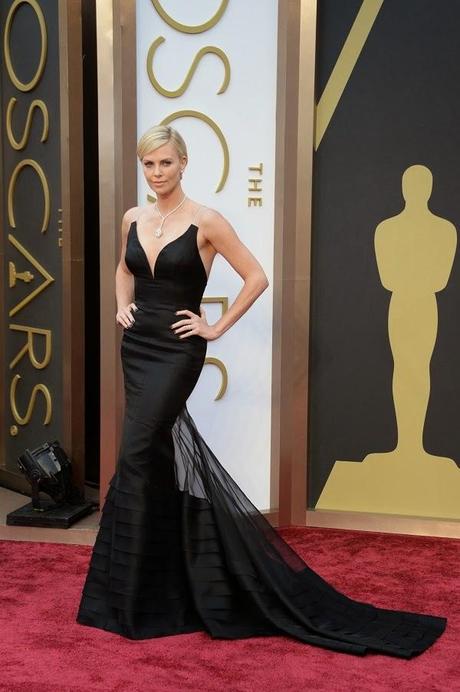 Oscars 2014 Red Carpet
Charlize Theron
Charlize definitely lost out to Jennifer in the Dior wars. The shape of this gown is gorgeous but those thick invisible straps holding it up ruin the whole look.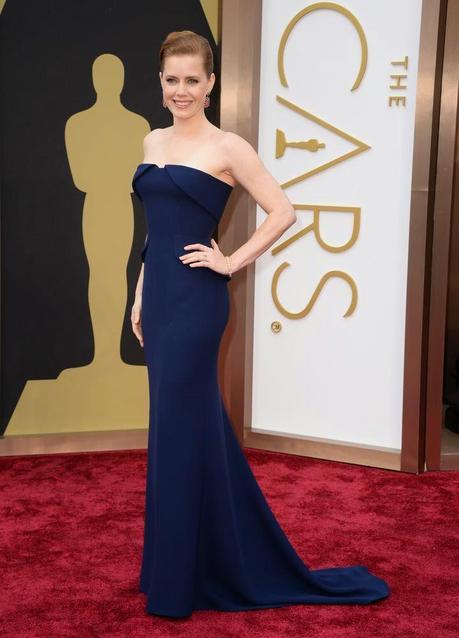 Oscars 2014 Red Carpet
Amy Adams
There may well be many who disagree but this tuxedo inspired navy Gucci gown just felt a little underwhelming. It's sleek and a great color but this is more for dinner than Oscars red carpet :p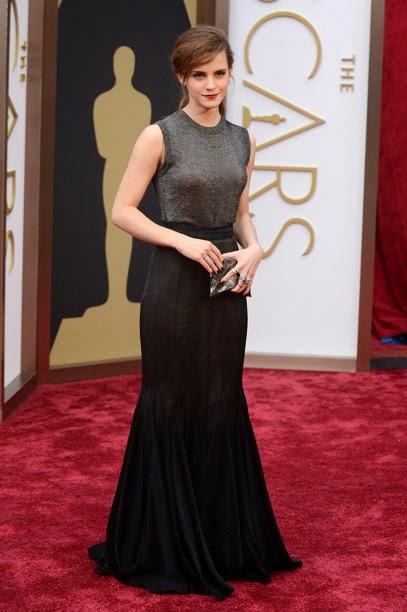 Oscars 2014 Red Carpet
Emma Watson
I love the color of the Vera Wang gown and the sleek silhoutte but the down part was the neckline of the top. The makeup was flawless and the red lip goes beautifully with the neutral outfit.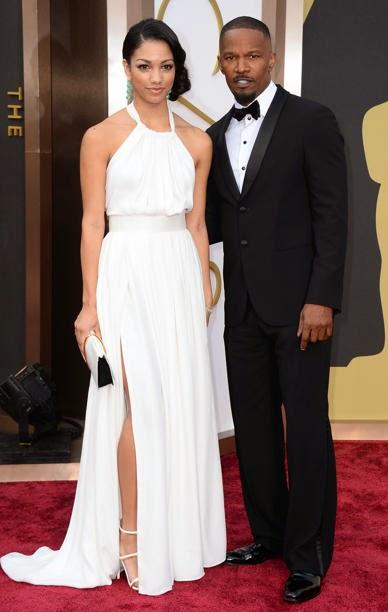 Oscars 2014 Red Carpet
Jamie Foxx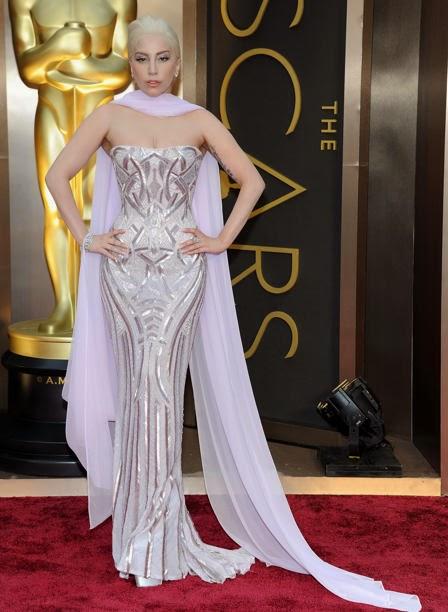 Oscars 2014 Red Carpet
Lady Gaga in Versace
So how do you like the Fashion roundup of the Oscars red carpet 2014? What are your favorites? Share your comments below.