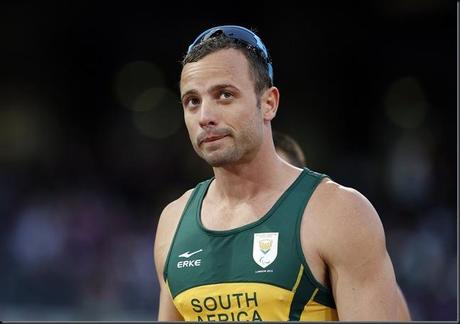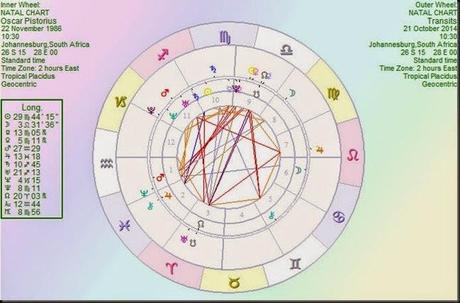 So now we know. Oscar Pistorius has been sent to prison with a 5 year sentence that will probably end up with parole and remission at about just 10 months behind bars. I think he got off rather lightly for a crime that I think was a little more serious and possibly premeditated than he and his defence council let on.
He goes to jail as transiting Chiron, the wounded healer is sitting on Jupiter the planet of justice and square to Saturn. Jupiter square to Saturn literally can be seen as a restriction of liberty and for the acts he has done he is now wounded. One will hope that while he is in jail he will be rehabilitated in some way, very representative of the way Chiron works. It's also interesting that Saturn in his public 10th house is inconjunct to his natal Chiron in the 5th house of individuality and pleasure, therefore another aspect of authority imposing a wounding and healing sentence and the separation of the trapping of enjoyable life that he has been used to for a much more austere regime.
This is a turning point for him as sentence comes as he has his half Nodal return, transiting North Node hitting his detrimental South Node in the 9th house of the law.