Well hello, Today I am going to introduce you to a fabulous skin care range. Winter is here and with the cold weather, it's just not good for the skin. I have suffered with my skin for years, I have very dry and sensitive skin, Since I was young I have suffered with eczema to. So finding the right skin care range can be difficult.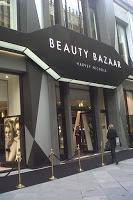 When visiting the new Beauty Bazaar store in Liverpool last week I came across Origins skin care range, I have heard a lot about this range and how good it can been. The lady asked me a few question about my skin and gave me a few samples to try out. I tried them for a week and I loved it.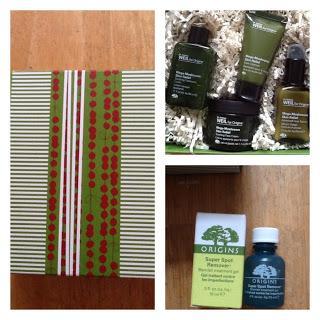 The set is called Origins Mega Mushroom Skincare Collection, skin relief.
Mega-Mushroom Smoothing Treatment Lotion-  

This extra-light treatment lotion features Dr. Andrew Weil's famed Mega-Mushroom blend. Soothes, comforts and hydrates skin. Narcissus Lily Bulb helps defend skin against silent skin agers. Skin looks and feels healthier, more supple and refreshed. Great for sensitive and reactive skin. £25
Mega-Mushroom Face Cleanser- 

It helps to quickly remove makeup, dirt, debris and impurities without upsetting skin's naturally protective lipid balance and keeps skin calm throughout the cleansing process. £25
Mega-Mushroom Advanced Face Serum- This lightweight, oil-free hydrating lotion instantly calms skin. Visibly reduces redness and sensitivity. Narcissus Lily Bulbs optimizes skin's defenses to help prevent future damage. Great for sensitive and reactive skin. £46 
Mega-Mushroom Smoothing Face Cream- Helps wrap skin in deeply satisfying moisture. Natural lipids including Murumuru, Shea, Cocoa and Cupuacu butters help to reseal skin's vulnerable surface against incoming irritants and helps to make skin more comfortable. £37
All together the set is £49, John Lewis has an offer on £44.10 this week.I also tried- 
Origins Super Spot Remover- Helps get rid of spots fast and heals and smooths skin after.

 dab 

on a dot and feel blemish-busting Salicylic Acid instantly help speed healing while anti-spot 

technology helps visibly correct post blemish darkening. Skin-calming Caffeine and Red Algae help visibly relieve irritating redness. And to help keep skin looking spotless, super exfoliators eliminate excess oils and pore-clogging debris. £13
Origins Skin Care Range is amazing for me, I can see a change in my skin and it feels great.
Try it out for yourself or treat your friends and family to lovely skin this Christmas.
http://www.origins.co.uk/
Vicky xoxo