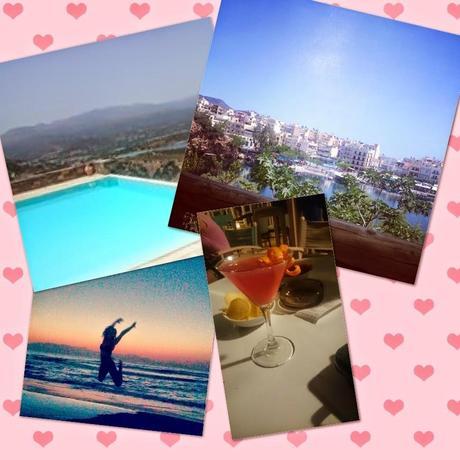 My trip to Agios Nikolaos in Crete was no ordinary holiday, it was an adventure.  
After coming out of a long term relationship of 8 years, a holiday was something everyone told me I needed. I was lost in my thoughts and a closed down person for months, a girl with a broken heart. My friend Lauren took me under her wing and we traveled to Crete to visit her family and relax in the sunshine.
I didn't have a clue what I was doing or where I was going, it was all so new to me. Going on holiday with someone totally different was scary as I'd never been away with one of my friends, just that one person who I spent everyday with. I normally have control of everything when travelling, I'm organised and have my head screwed on, but from packing to last minute reminders, I was trying to keep up. I got on that plane wanting to escape and leave everything behind but I had that smallthought in my mind of "Can I really do this." It sounds so silly as I was only going on holiday for two weeks, but It felt as though I was missing something. I took one deep breath and dived right in.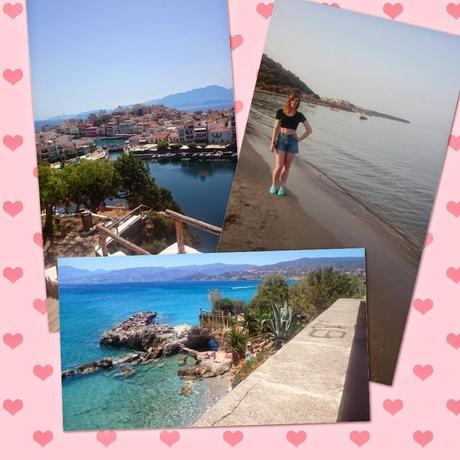 Agios Nikolaos was just beautiful. A small town with golden beaches and views that took your breath away. I was expecting to just do the normal holiday tourist activities. Beach, explore and meet other tourist. Oh I was so wrong. From the first day I met Lauren's family and from the moment go I was introduced to the real stuff. Tasting Greek treats, chatting about local friends, and planning the next 10 days of exploring Crete with a road trip, traveling to the West side of the island. I'd just got there and the word holiday changed to adventure, man I felt so excited. I do enjoy holidays where you just chill at the beach and relax for 7 days but this time for me, I wanted something different to take my mind off everything from home and this definitely did.


Each day I felt more at home, Mixing with local people and getting to know the friends of Lauren's family, I didn't feel like a tourist they 

made me feel so welcome, to me they felt like old friends. 
The only tourist thing that happened was of course flirting with the lifeguard,

Every British girl comes home with a lifeguard story, he was a cutie.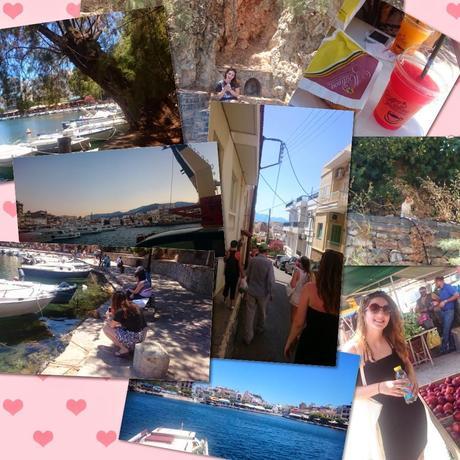 My amazing tour guide Lauren (known as Lolly in Crete)took me round the town, it was great to hear all her stories of when she came to Ag Nik as a child. She introduced me to the best cheese pies ever, and I don't mean your old fatty Greggs one with that chewy yellow cheese in, I mean beautifully made pastry with local cheese from the island. Hmm I want one now just typing about it. Added to the order was a cool slush as at the time we had a heat wave, which I loved.

Walking around the town was a breath of fresh air, loads of kitty cats just watching the people walk by. It's lovely visiting the Sunday market and walking past the bay watching the cruise ship come in.  When you visit a place with admirable surroundings you feel relaxed, your mind settles and becomes clear. I started to feel my old happy self again.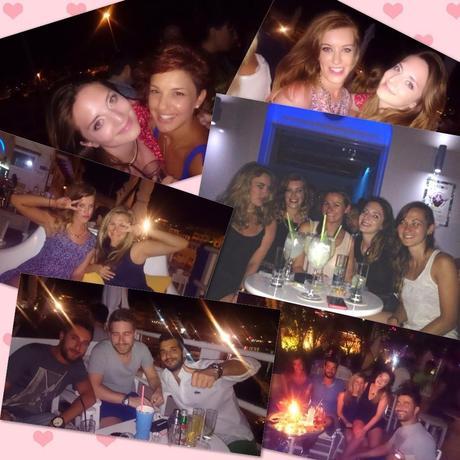 I had a good few nights out in Agios Nikolaos. Marie's bar was where all the cool kids would hangout before heading to the clubs, she serviced the best Pina colada's ever!!!! the service at Marie's was top notch. Then there was 9muses, lovely food and fun atmosphere, Alexandros was a pop bar with a pole enough said and Bajamar, stylish and sexy with tasty mojitos. I never got a hangover once so I had loads of fun enjoying my drinks hehe. Ammoudi bar had just re-opened a few days before leaving and it was done beautifully, contemporary style design with the sea theme in mind. Ag Nik was a picture at night time, all of the lights reflecting off the water, it was a photo moment for sure.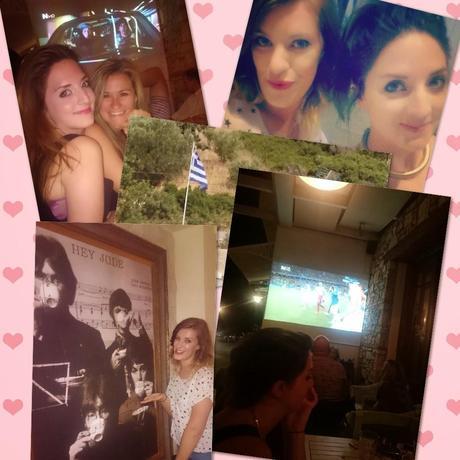 One of my highlights from my trip (before traveling across the island) was watching the Greece match in the World Cup with the locals. All crammed outside a 9Muses enjoying a few drinks, sitting with the boys. This match was so important as it was the first time Greece had got this far. As a fan of football myself I got straight into supporting them that I bit half my nails off as I was so nerves. Thankfully they won the match and a great win it was. The atmosphere was amazing. The football craze carried on while I was on the road trip, watching it back at the hotel with the girls was hilarious, when it got to penalties I was nearly crying. I am still trying to grow my nails back.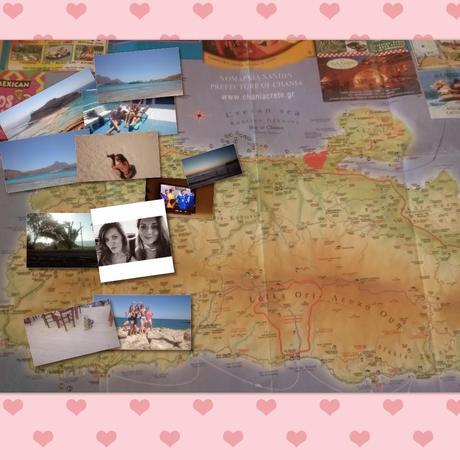 Travelling to the West side of Crete was a trip I will never forget, five girls packed in a car was so much fun, we laughed from the start to finish. Singing from the top of our lungs all the old school tunes, Britney, Usher, Backstreet Boys and Mr JT himself. We traveled just outside Chania, to a place called Agias Marinae, taking a dip in the sea at night time was just like having a bath #heaven. Then we drove to Kissamos, (Lauren's version Kiss my ass) to travel on a boat to Balos, which was paradise. Paleochora was the last place on our travels. After that trip I didn't want to leave. I was the happiest I'd been in years and those three girls became my soul sisters.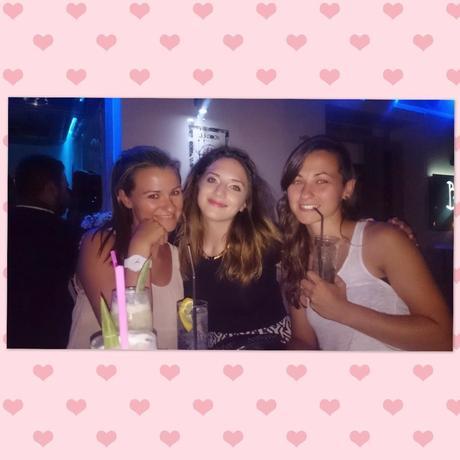 It has been over a month now and it still seems like yesterday I was there. Since being back home I am a changed person, my family have said "Old Vicky is back." I am constantly smiling and feeling at ease with everything. The holiday was rehab for me and gosh my friends and family were right, I definitely needed it.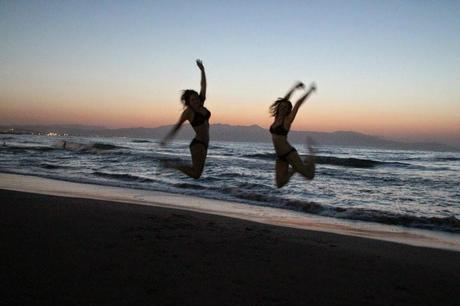 I have learnt so much over the past 6/7 months, and my main lesson is 

"If you fall, you can always get back up again."

 No matter how low you have hit, we as human beings have the mental and physical strength to 

get back up on our feet. You need to fix yourself before fixing the 

situation and surrounding yourself with the best people in the best places will help make the process easier. 
It can take years to fix a broken heart but once you start it's worth the fight in the end.



Alex, Lauren, Ella and Suzie you brought me back to life.




Thank you.



Holiday info-

Location- Agios Nikolaos Crete-http://www.explorecrete.com/crete-east/Agios-Nikolaos.html

Hotel -Niaiades Almiros River Hotel- http://www.naiadesalmirosriverhotel.com/index.html
To my followers-
So I know I have been M.I.A for awhile, I had a bit of soul searching to do, but I am back and ready to share my adventures with you. Thank you so much for all your support *Mwah*
Follow me-
Instagram- Victoria-Cheryl
Twitter- Victoria_Cheryl