If you're getting married around the time of Halloween, an orange theme might actually be quite fitting for your wedding. In fact, if done tastefully, orange hues can bring a lively and rather fun feel to your special day- something which non-traditionalists will relish in!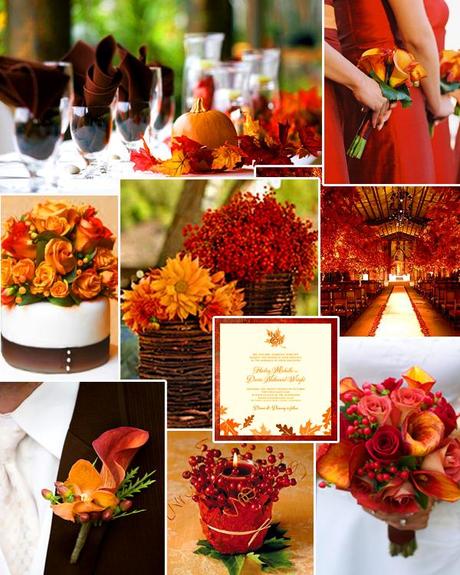 Let's be honest though: if you're not careful with this particular color, an overuse of orange can end up looking tacky and rather vulgar, rather than sophisticated. So, it really pays off to be careful and not go overboard as you start off with your wedding decorations. Bear in mind that you should never, ever go for an all-orange palate. This is quite a difficult hue to pull off so it's quite important to mix and match and cut through the orange with various other tones. In fact, couples can even consider bringing a Moroccan theme to their special day since this particular decor is quite vibrant and lively with pronounced shades of orange and purple.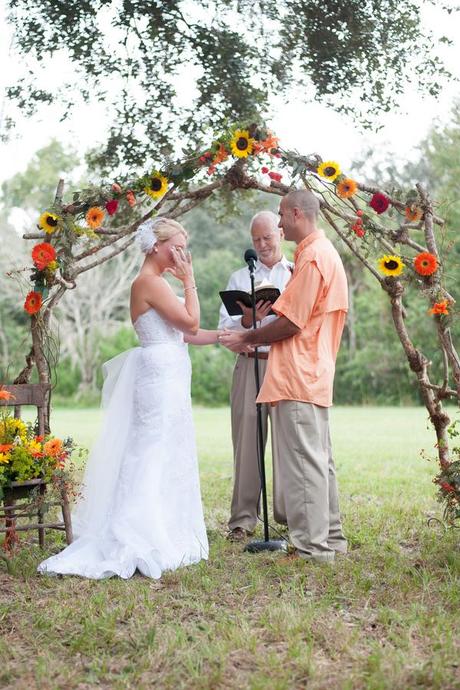 If you're planning an outdoors ceremony, a particularly glamorous look would be to opt for a natural looking wedding arch made out of wood with just a few bouquets of orange flowers to tie up the whole look. Alternatively, those of you who are going for a church wedding can decorate the aisle with alternating white and orange organza bouquets, but in this case, it would be best to go for glittery fabrics that will take your decor up to the next level.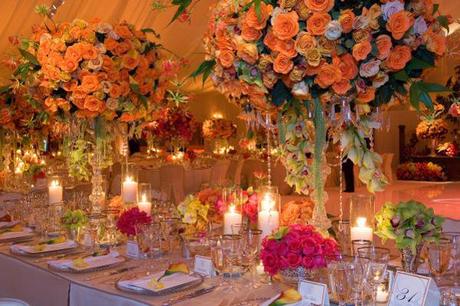 Never underestimate the value of your wedding decorations either. If you can afford it, go for a lavish silk marquee that will instantly bring the orange theme into the foreground. A cheaper alternative, however, would be to go for pale orange curtains with the occasional white gauze to break it up. Dried flowers and decorative twig arrangements are also gaining popularity within the wedding industry and you can very easily spray paint a few of tall twigs before placing them in floor-length vases for a more dramatic look.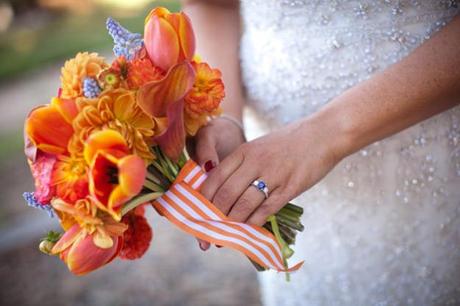 Of course, as with any other colored-themed wedding, the bridesmaids can wear orange dresses. Failing that, they can always go for orange shoes and black, brown, green, ivory or grey dresses. All these colors go particularly well with orange and will certainly set off the overall mood of the wedding. Another wonderful touch would be to carefully pack your wedding favors in delicate orange organza pouches or dainty boxes. And when it comes to the wedding toast, you can replace the customary champagne by a tall, chilled glass or orange liqueur or punch. However, if you absolutely must have champagne, there's no reason why you can't ask the caterers to decorate your glass with a thin silver of orange fruit to keep in line with the overall theme.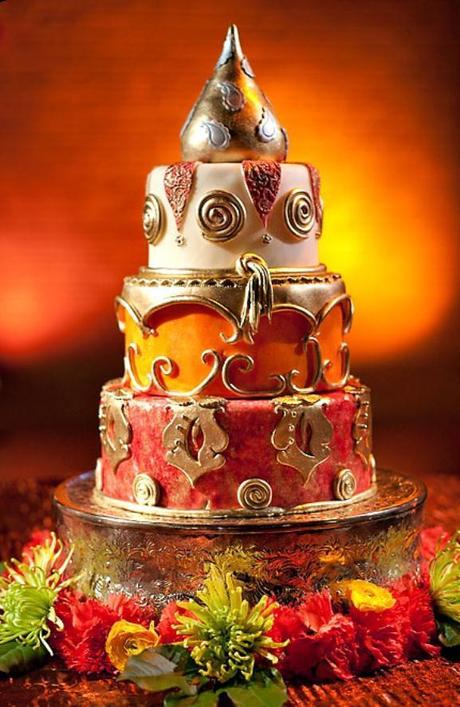 Going for an orange-themed wedding certainly requires more care and consideration than other colors but there's no reason why you should skip this vibrant, lovely hue. Just be sure to always mix, match and contrast and you're going to have the perfect ceremony which will most certainly impress your friends and relatives!