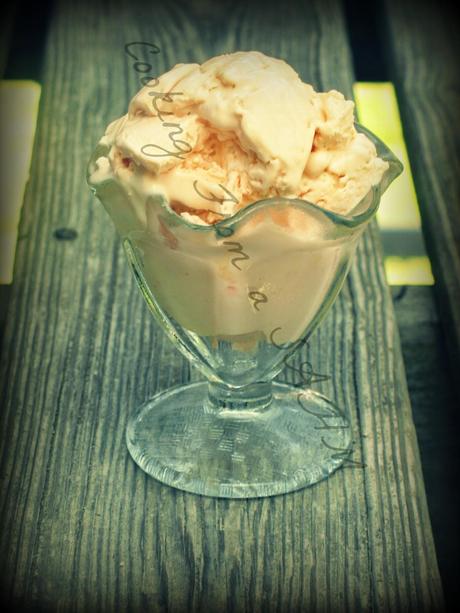 Hello Everyone
Today I'm so excited to bring you Kool-aid ice cream! I have really wanted an ice cream maker but haven't been able to get one. One day I came across No Churn ice cream. I read and it had simple ingredients. I didn't even have to buy a fancy machine. I was excited. So I began to formulate my recipe. I came up with an idea to do Kool-aid ice cream. Every kid loves it...So I decided upon Orange kool- aid. I was hoping to make an orange cream type of ice cream.  I wasn't sure how it was going to be so I went ahead and made it. Boy did it turn out good. I could just eat the bowl of it.  I froze it for 6 hours. This is easy and has only FOUR ingredients...kids can even do it.
Kool-aid Ice Cream
2 Cups Heavy Whipping Cream1 can of Condensed Sweetened Milk1 Packet of orange kool-aid1 T Vanilla
In a mixer bowl pour in your heavy whipping cream. Turn it on high and mix for 4-5 minutes till it makes a stiff peak. In another bowl mix your milk, kool-aid and vanilla. Whisk. Once your heavy cream is ready then you need to fold in the milk orange mixture. Once its folded in and mixed up pour it into a freezable container. I bought mine from the dollar tree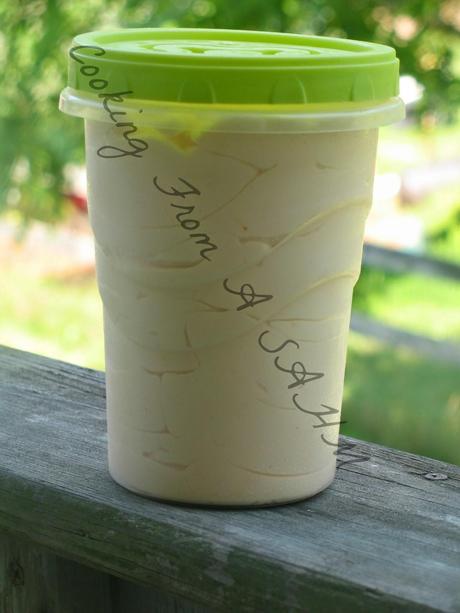 Then you need to stick it in the freezer for 6-7 hours until its frozen. Scoop and enjoy!!! 
Now because you are amazing fans I got a lil gift to giveaway :-) I'm giving you a chance to win these really cool Spoon Straws for ice cream. I know kids and adults would love this. The contest will run till my birthday August 8th.  So come and enter! I'd love to see pics of your kids making the ice cream and using the new spoons. Or just making the ice cream.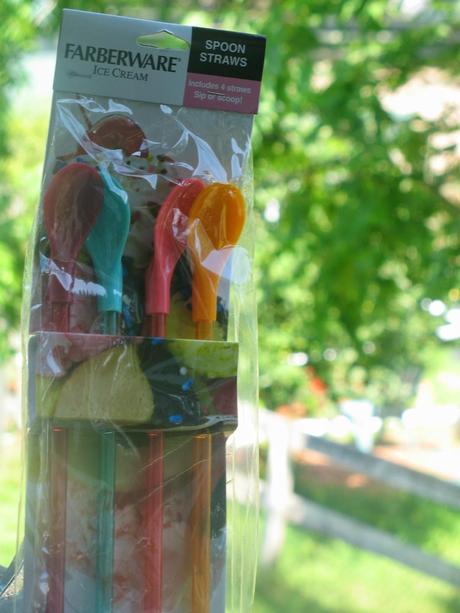 a Rafflecopter giveaway