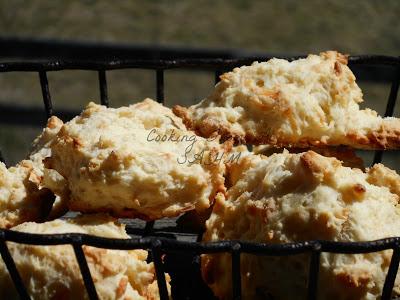 Buttermilk Garlic Parmasaen Drop BiscuitsMakes about 2 dozen
2 Cups Flour 1 T Baking Powder1 Tsp Garlic Sea Salt1 1/2 Tsp Garlic Powder1/3 cup of butter cut up1 C Buttermilk1 1/2 C Shredded Parm
In a bowl mix your flour, baking powder, salt, garlic powder. Then add butter and cut it into it to resemble crumbs. Stir in your butter milk and add in your shredded parm. Mix it up. Drop by spoon full on a cookie sheet Bake for 20 minutes or until it starts to brown. 
Eat and EnjoY! These are easy, good and very airy!