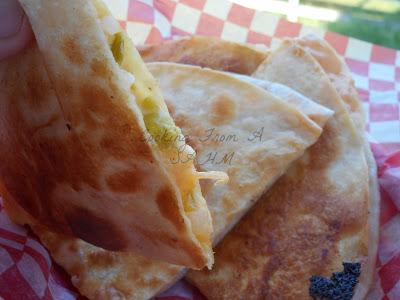 Buffalo Ranch Jalapeno Popper Quesadilla
2 Flour TortillasBottle Buffalo RanchMixed Shredded CheeseDiced onion Jar of sliced jalapenos
Butter one side of the tortilla and put it in a frying pan butter side down. Next spread your buffalo ranch on it..you want a semi thick layer. Next top it with shredded cheese, onion and sliced jalapenos. Now take the second tortilla and butter it. Butter side up.  Put skillet on medium heat till golden brown. Flip it till its golden on the other side. Slice and eat.