With summer around the corner (and already here in Singapore), I've been having abit of an orange obsession. It began when I was staying at the gorgeous Niraamaya Retreats in Kerala, India, where I saw a fellow hotel guest with bronzed skin, in a fiery coral bikini.
Upon returning to Singapore, I launched into a massive hunt for an orange bikini, which led to a splurge on summer clothing at GAP, before finally finding the bikini at Billabong.
The next trip I had planned was for a beach holiday in Thailand with the girls, and it was a perfect time to break out all the new, bright, if not fluoro, clothing, and to try out my new YSL Summer Look BLEUS LUMIERE eyeshadow palette.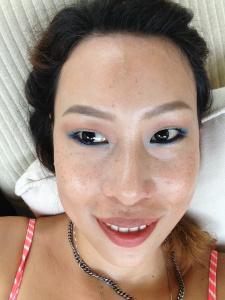 The look that I created with the YSL palette. Hell yeah this is #nofilter and #nophotoshop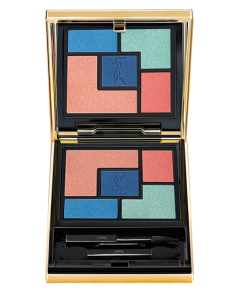 "Inspired by YVES Saint Laurent's fascination with the various hues of blues of the sea. Summer Look 2014 captures the alluring contrast between the fresh Mediterranean sea, with the glowing warmth of summer beaches to achieve the signature YSL radiance"  - YSL Beaute
Another beauty inspiration has been Sun Fei Fei at Prada with a flaming orange-red lippie, she is just SO beautiful.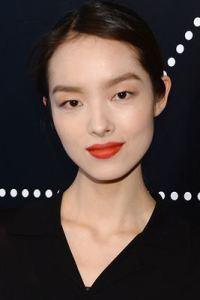 Now combine that with trawling on ASOS! Here's my pick on some other pretty accessories and outfits I've been swooning over!
#1: A bohemian, slouchy beach-to-club bag
S$61.35 from ASOS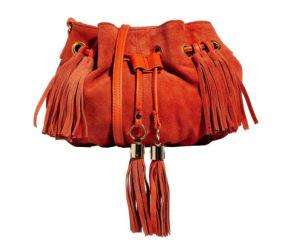 #2: A throw-over kaftan. Cotton mesh, tassels, ombre AND with neon orange? BUY!
S$154.59 from ASOS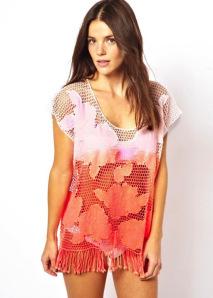 #3: Cool metallic blue sandals.
I love the contrast of blue on orange, and the metallic texture makes it all the more interesting. Pair with a tangerine pedicure!
S$82.20 on ASOS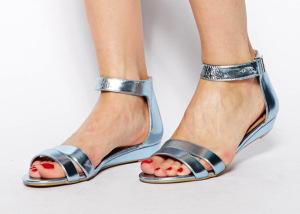 I'm counting down the days to my summer holiday! Exactly one month to go!  <3 <3"><3"><3"><3