Ah, the no-makeup makeup look. Countless tutorials and tips online, a perennial favorite of editors, models and top makeup artists.
I feel that it's the perfect time to highlight this look again, with my instagram getting flooded by the over-the-top cut crease/ false eyelash / contoured face and nose / multi coloured jewelled eyes / harsh brows / overly photoshopped posts.
NO – NO – NO – NO – NO!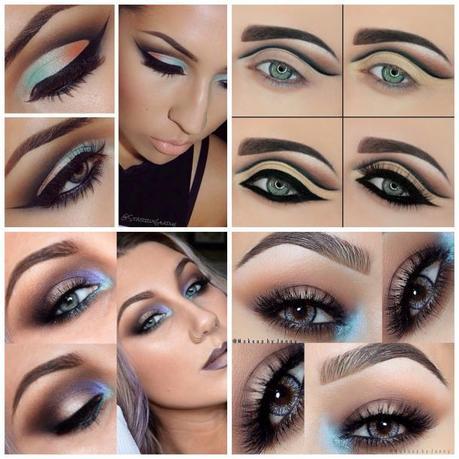 NOT the no-makeup look. Here are full-on Makeup looks by famous Instagrammers that make me wonder: How many women want to walk around looking like a drawing with over the top makeup. Photos by @starrlygladue, @maya_mia_y, @m7fx, @makeupbyjenny
So here I am, a believer in real – life makeup to enhance your real – life features, not to walk around like there's an instagram camera following your face on a daily basis. This trend isn't something I believe in, so I want to show you how to do the no-makeup makeup look again!
Fashion is also a believer in a clean look – just ask the designers at Marni, Calvin Klein and Jil Sander. As they presented their Spring Summer 2015 collections, they sent models down the runway with a barely-there look. And this is on the runway, under the glare of harsh lights and all! Think about what that can do then, for your skin and features daylight. It just makes it all the more wearable, versatile and healthy.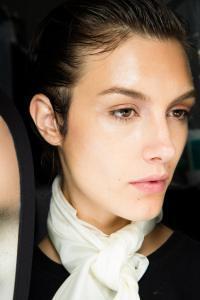 The look at Marni. Photo: Style.com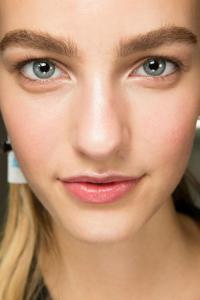 The Look at Jil Sander. Photo: Style.com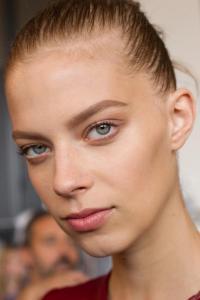 The Look at Calvin Klein Collection. Photo: Style.com
Still not convinced? How about a tip from the most beautiful women in the world, the Victorias Secret Angels.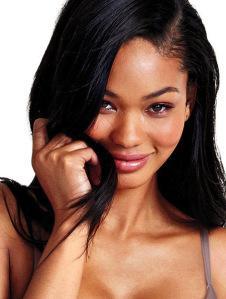 Chanel Iman, Victorias Secret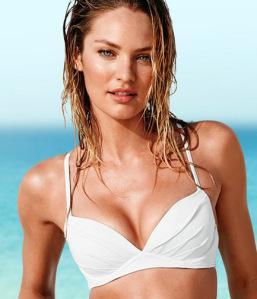 Candice Swanepoel
Do you see them wearing a whole bunch of colours and glitter on their faces? Nope!
What they all have in common is great, healthy skin, the right brows done naturally, a hint of color on their cheeks, and lips that look like they actually belong to you.
Here's how to cheat your way into styling your face like a supermodel. 
Use an all-in-one base that perfects your skin.


I am loving Shu Uemura's Stage Performer BB Perfector (S$59). It evens out my skintone, gives an SPF  protection, illuminates where I need, and doesn't look like I'm wearing foundation at all. S$59


Achieve full brows without looking like you actually drew them on. 

The trick is to use a mix of a light coloured pencil and powders. Maybelline Fashion Brow Shaper Duo (S$12.90) is super easy to use, with a pencil on one end, and soft powder on the other. Fill in your brows with feathery strokes. Practice and don't give up! It took me awhile to learn how to do my brows right. Another big tip: Stop over plucking and over arching your brows! It only makes you look older.



There's even a video here to show you how to achieve the right brows


Stop doing heavy contouring and switch to a natural flush. 

Contouring belongs to Kim Kardashian with lights and cameras following her, not to us on the MRT train.
Invest in a good fluffy blush brush and sweep a soft powder blush across your cheeks. I use the NARS Mizubake Kabuki Brush with a new shade for Fall, Unlawful .


Tap on a satin-finish lip balm on your natural lips.

Instead of a full on lipstick or gloss, use a lip balm. If your lipbalm isn't coloured, just tap on a little of your favorite lipstick under it. Choose colours that are similar in shade to your natural lip, and stay away from any frosty, neon, or dark colours. Bioderma Moisturising Lip Stick is easy to use with any other colours, smells lovely, and keeps your pout hydrated for hours.


No false eyelashes! Trust me, I can see them glued onto your eyelids, no matter how natural you think they look. They also start falling off by dinner time unless you're carrying a tube of glue to touch them up all day. Stick to a mascara that is smudge proof and gives volume and separation to each lash. Start the coat close to the lashline so as to build up a natural definition around the eyes.
My ultimate favourite, given to me by one of my lovely clients, is Kevyn Aucoin The Volume Mascara. The wand is so tiny it reaches the eyelashes in the corner, and it never runs onto my eyelids, even after an entire day of wear.