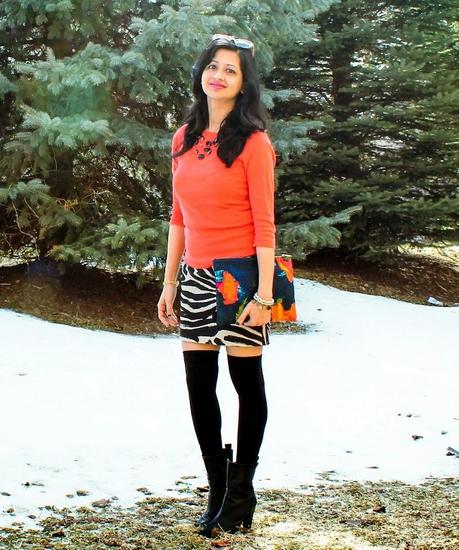 I will call it spring when the wind stops messing with my hair and the cold stops trying to kill me! Though, where is spring, really?! Keep reading to see how I wore this outfit earlier this year and how I styled it differently.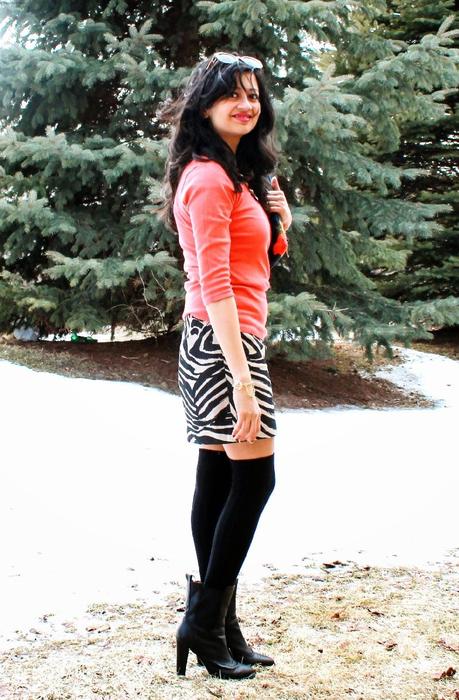 I am seeking comfort in the fact that I can venture outside without a jacket on some days. This outfit was clicked on one of those days. I have packed away all my knee high boots in the hope that the weather gods might just listen to me - which is also why, you see me wearing ankle boots with knee high socks. Just enough to keep me warm! In today's outfit, I have paired a Zebra Print skirt with a Bright Tee and Statement Clutch for a pop of Color.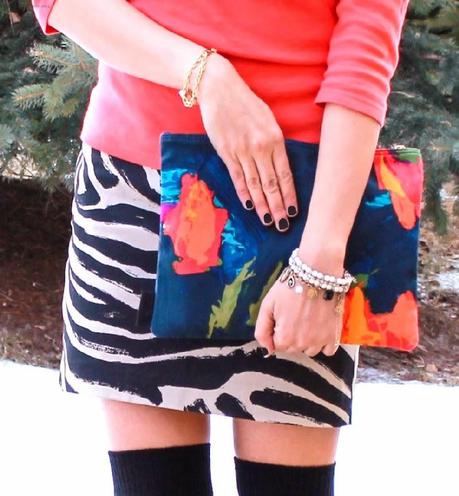 I also wore this outfit with different accessories, a cape coat and knee high boots earlier this year. You will have to scroll down to the bottom of the post to see how I am transitioning this outfit from Very Cold ---& Not too Cold weather.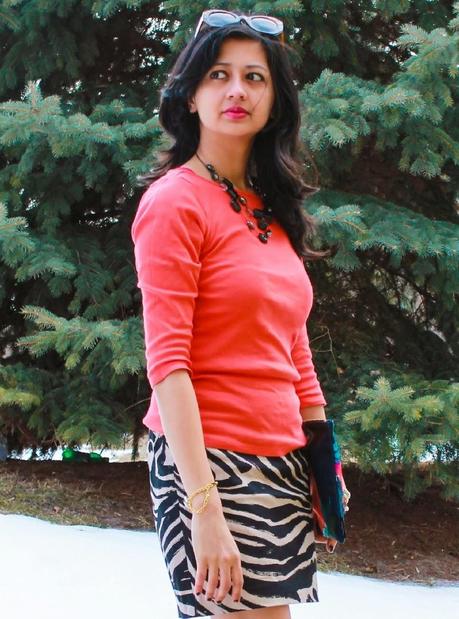 T-Shirt - Zara, Skirt - H&M, Zippered Pouch/Clutch - Kate Spade, 
Boots - c/o Lovely Shoes, Jewelry - Forever21 & Lotus Blossom Design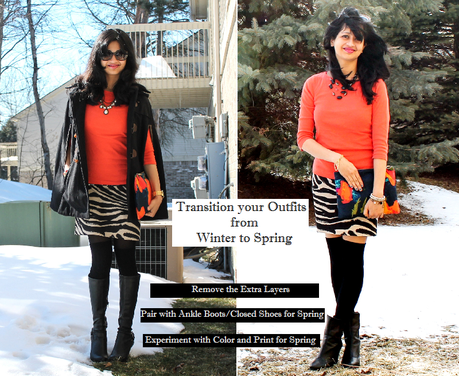 This is a picture heavy post but I wore the same outfit in January, which is the point I am trying to make here. Spring makes it easier to experiment with different prints and colors, so don't let that opportunity go. This outfit can easily be carried through Summer by pairing with Lace up Sandals and a different bag.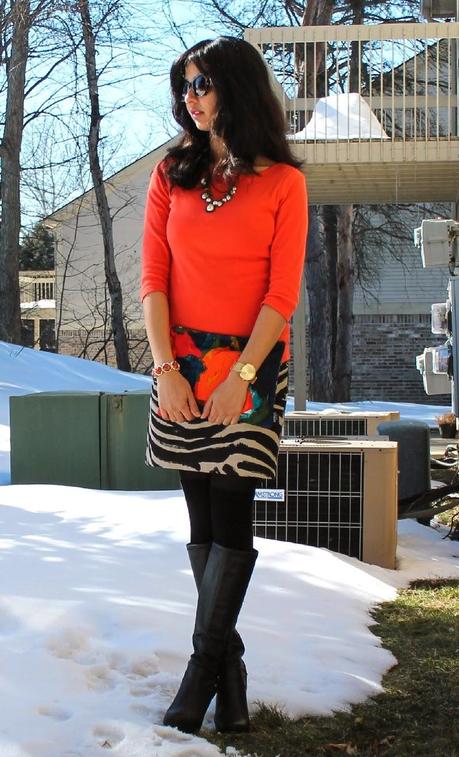 What do you think of today's outfit and how do you transition outfits from Winter to Spring?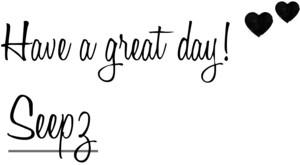 Shop the Look
Barneys New York Socks · BCBGeneration Boots · Monroe Clutches