Stripped Top: Bugis. White Skirt: Bugis. Heels: Anna Nauci. Necklace: Flea Market. Clutch: MissBagLady
Attended my cuzzie's wedding solemnization and dinner. It was a westernized setup and different from the usual wedding I've attended.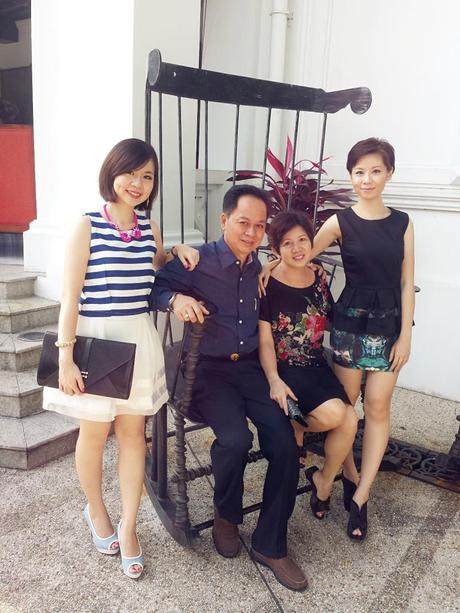 With my family. It's so unusual to see us deck out in our pretty outfits!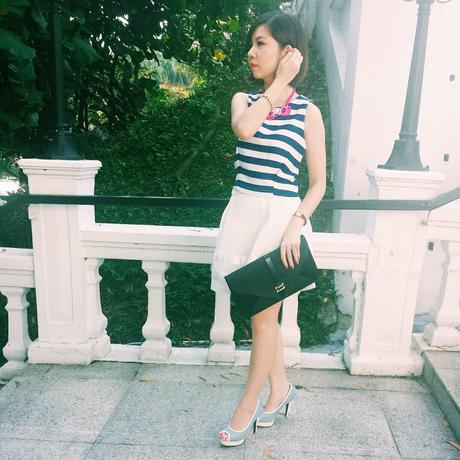 I love my outfit a lot! I love the heels I'm wearing but unfortunately this pair of heels aren't made for walking too much as they are pretty tall. Nonetheless, any outfit seems to look great whenever I match it with this pair of heels.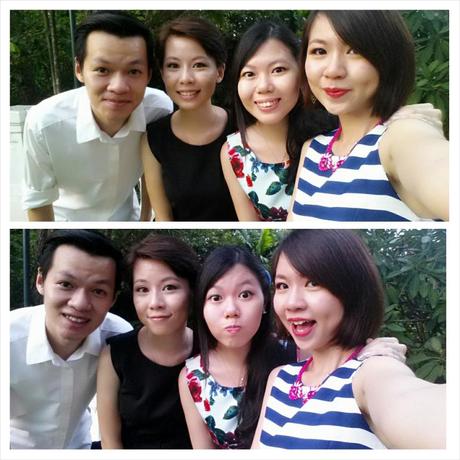 With my childhood playmates! :)