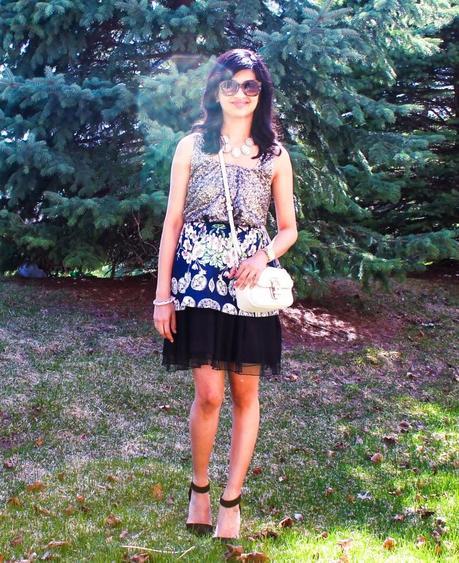 So it has been 8 days since I posted. It still feels like so long ago. The weather isn't helping and if you have seen sunshine, please tell her I called. It is like Ice/Rain age around here. The one day, we did have some sun show mercy upon us, I decided to wear this floral print skirt from OASAP. I am wearing it with a sequin top and I decided to layer it with a black tulle skirt. The look was finished off with a statement necklace, mini bag and ankle strap pumps.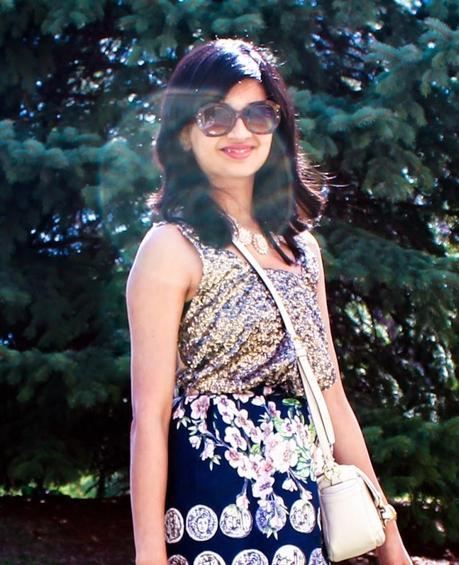 Sequin Top: JCPenney, Floral Jacquard Skirt - OASAP, Mini Bag - Coach, Ankle Strap Pumps - GoJane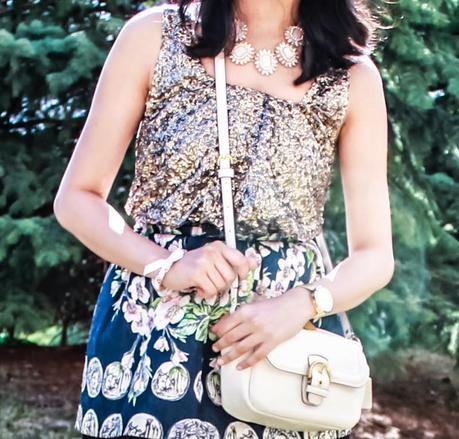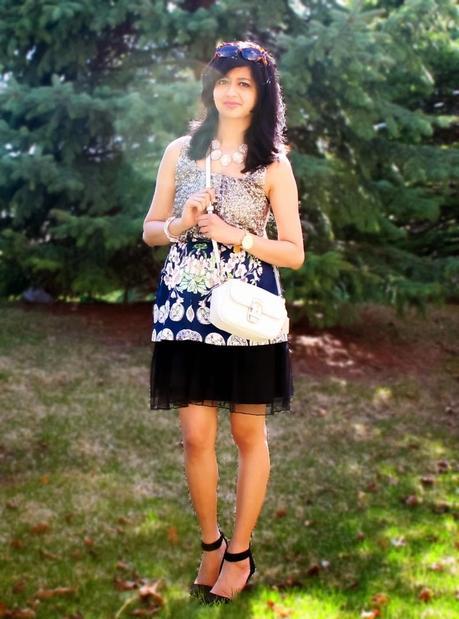 What do you think of today's outfit? Don't forget to check how I styled the Floral print, a few days back here How are you styling the floral trend for Spring?