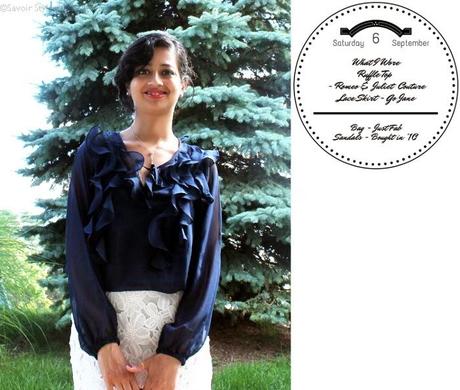 In today's outfit, I have paired a chiffon top with ruffle detail with a crochet floral skirt. I accessorized the outfit with beige pumps and a red handbag for the pop of color.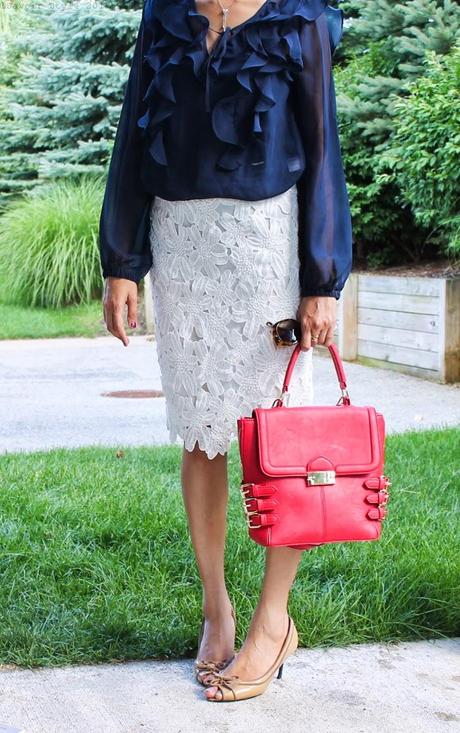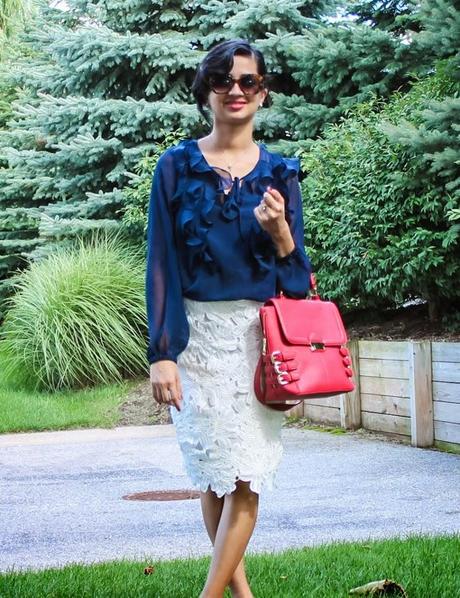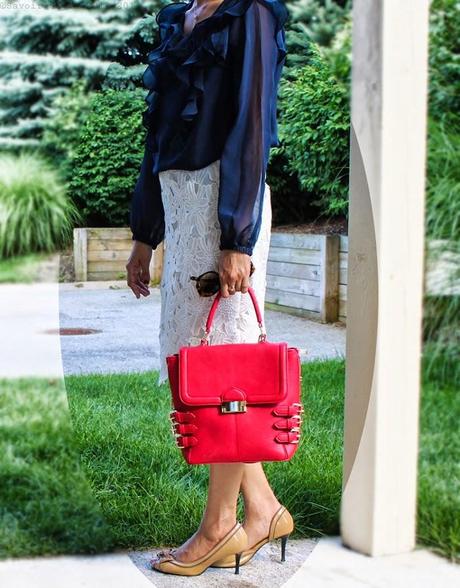 In other news, I just found out that I like to clean when I am stressed. That was sort of a light bulb moment for me, this week. 
What is your favorite stress buster activity? What do you think of today's outfit? 
I look forward to hearing from you. Don't forget to leave a comment. Also, Stay tuned, I have a giveaway coming up on the blog.