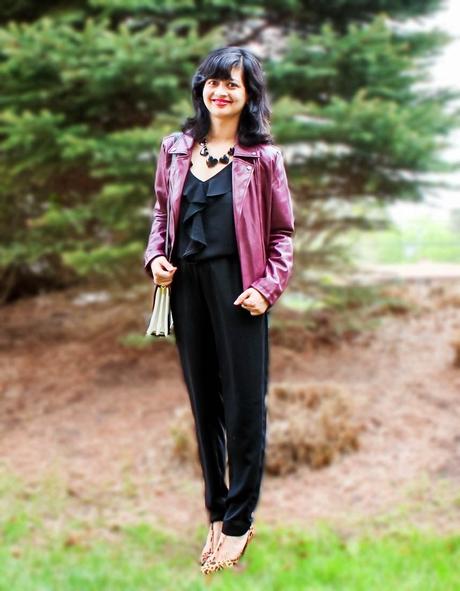 I have always loved the jumpsuit trend and when it comes to comfort, jumpsuits come a close second to dresses for me. I also like the fact that they can be dressed up or down and accessorized across seasons. I picked up a black jumpsuit last January from H&M and I am not really sure why I waited this long to start wearing it. I have worn it in the last month with a denim jacket, a moto jacket and on its own and I am still not over it.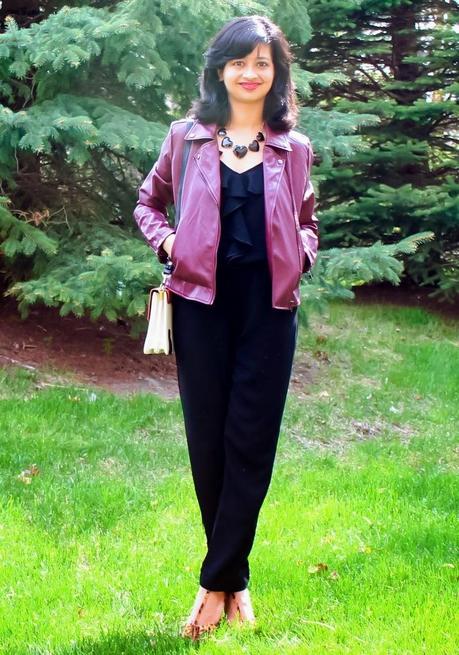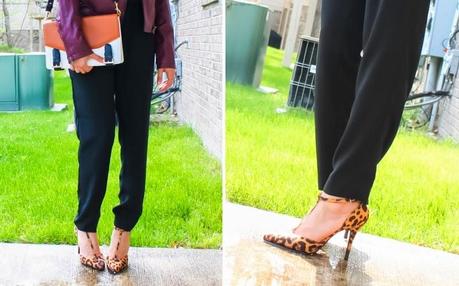 I do have this annoying habit of getting too much of a thing when it comes to both, food and clothes. There's this time when I just can't get enough of it and one fine day, I am just done. I can't even look at the thing I was so obsessed with, without gagging. Happens to you? Please tell me, it does :)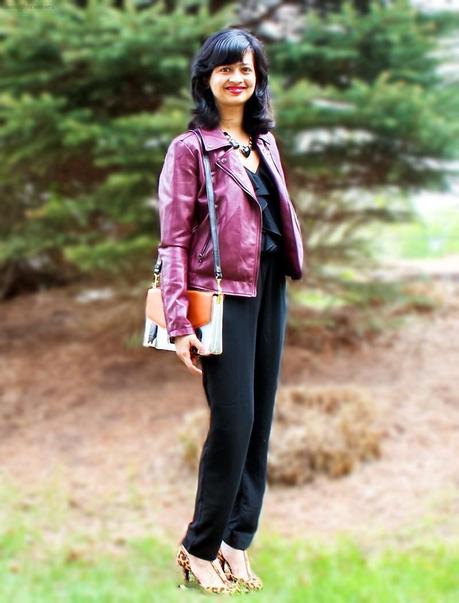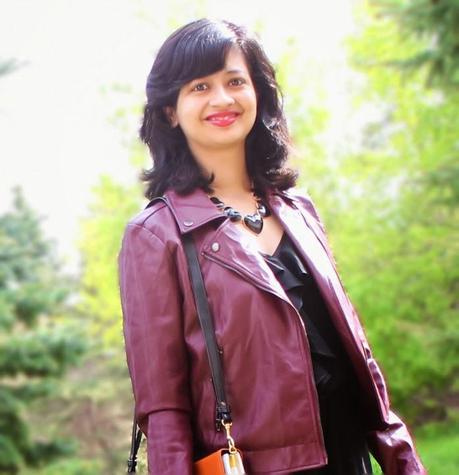 In today's post, I am wearing the jumpsuit with a moto jacket, statement necklace, leopard print pumps (my latest favorite from Daily Look) and a colorblock satchel.  
Do you like one outfit more than the other and which one? Have you shopped at Chicnova? How was the experience?
Have a great weekend! I look forward to your comments and thoughts.