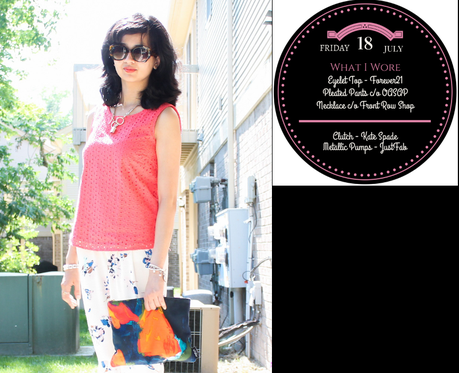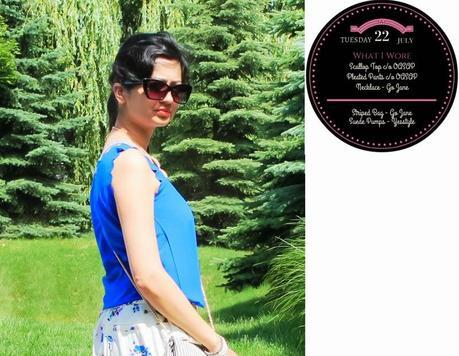 My Daughter turned one last week and that's pretty much what had me occupied last month. Birthdays are not so easy to plan and execute. Lesson learnt. One thing is for sure, I can share tips on how to successfully (??) host a birthday party at home. 
Summers are in full swing and I, as a rule, prefer clean cut and light fabrics when dressing for this weather - which is why I picked up these pleated pants from OASAP. In today's post, I have 2 ways for you to style these pants because I just can't stop wearing them. :) They are so comfortable (Think airy & breezy). 
The first time, I wore them with an eyelet top in coral, my current hot favorite metallic heels and a printed clutch. The second time around, I paired it with a scallop top from OASAP (perfect for summers), a striped crossbody bag and suede heels. My personal favorite is the pairing with the eyelet top. 
The floral print of the pants works great for pairing it with different colors and playing around with accessories. The best part about summer though, is sometimes you don't even need to worry about eye makeup. Just make sure you have your sunglasses on.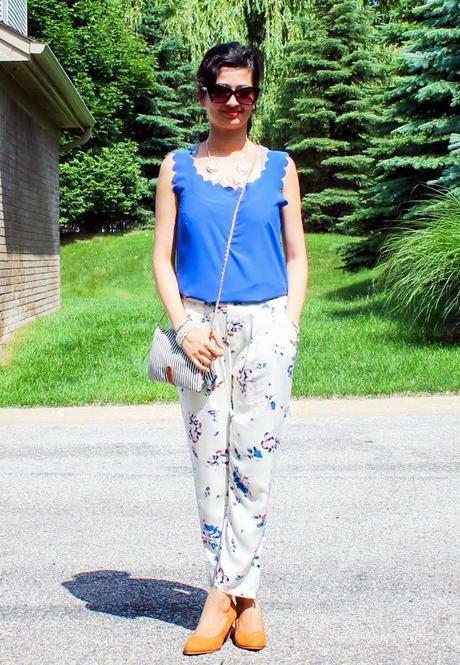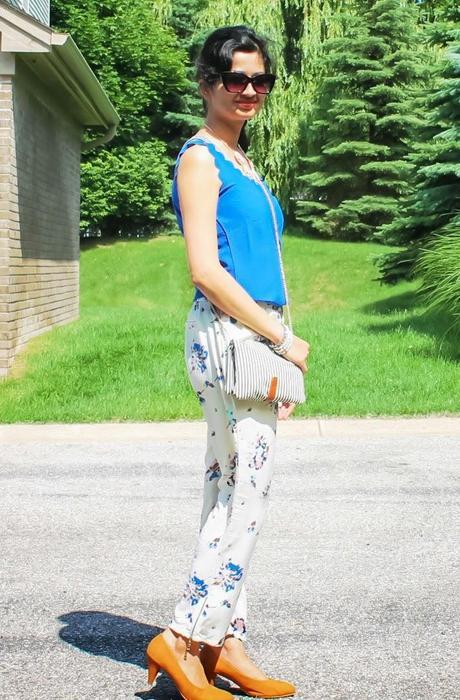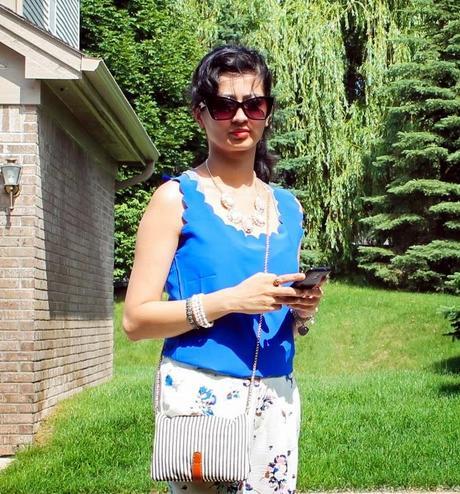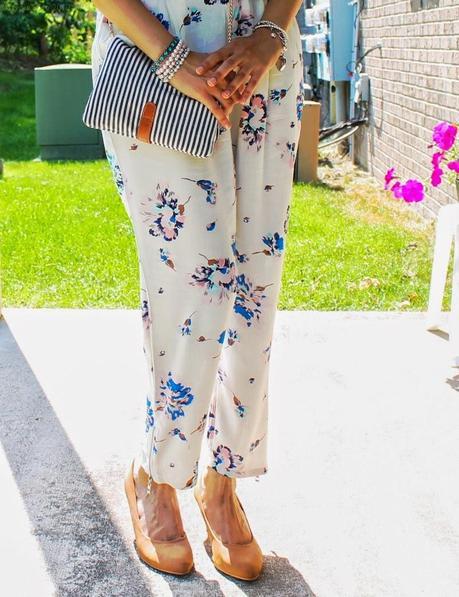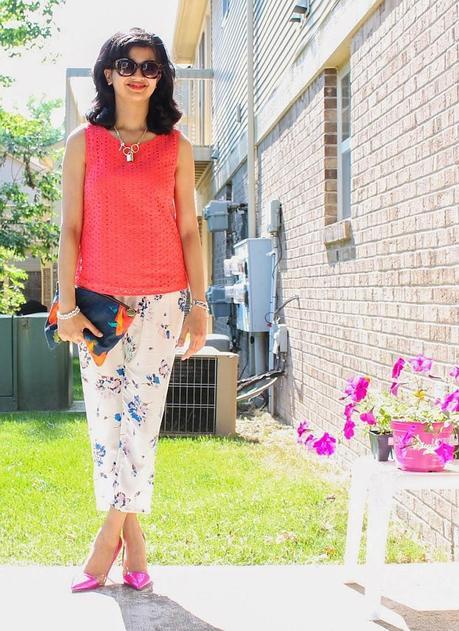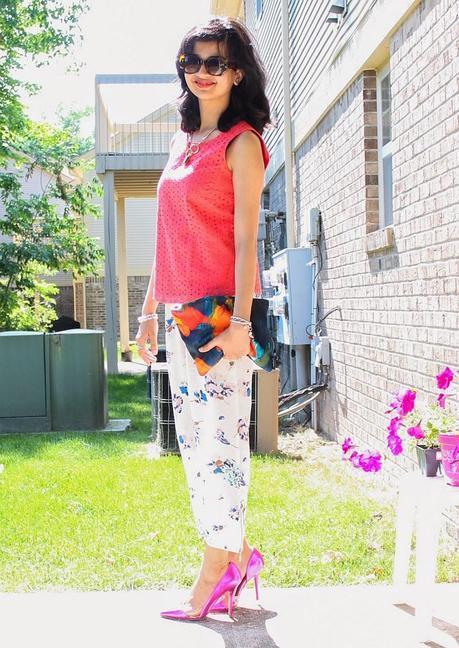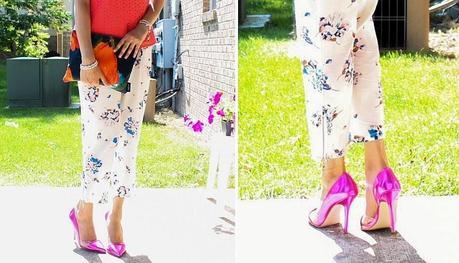 Which of the 2 outfits is your favorite? What kind of fabrics do you like wearing in summer and is there a specific style you tend to stick to for comfort? 
I look forward to your comments.