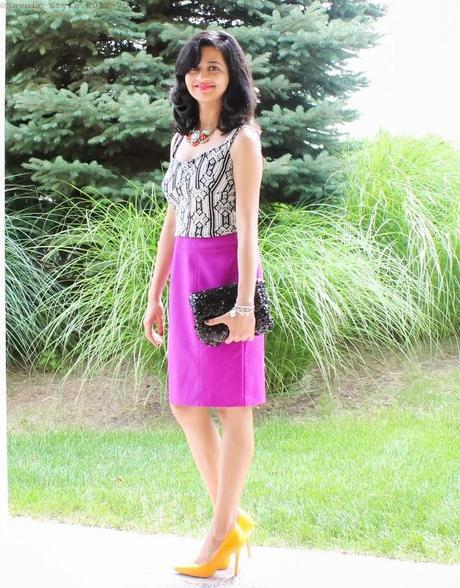 I am not ready to say goodbye to summer, just yet. Sigh. Today is the first official day of Fall 2014 but I am still going to be posting a few looks from what I wore, this summer, in the coming days. 
I found the crop top worn in today's outfit in the clearance section of Marshalls and it was love at first sight. The Print and the Cut of the top gives it so many possibilities. In today's outfit, I am wearing the Printed crop top with a Pencil Skirt, a Sequin Clutch and Neon Pumps. This necklace from OASAP adds to the neon orange pop to the outfit.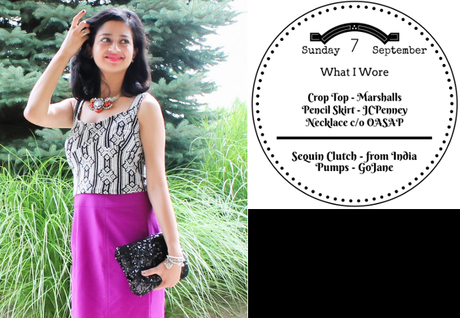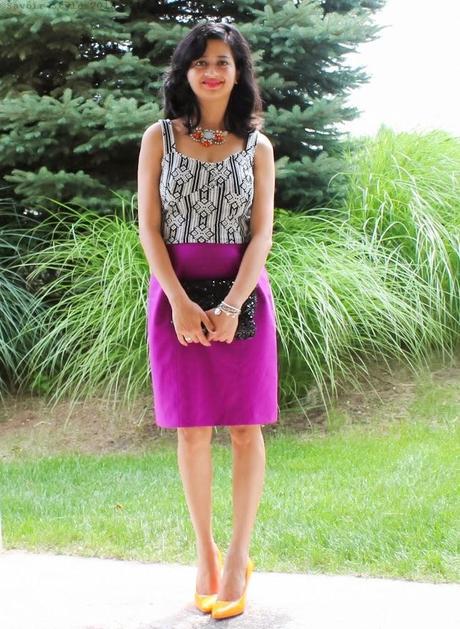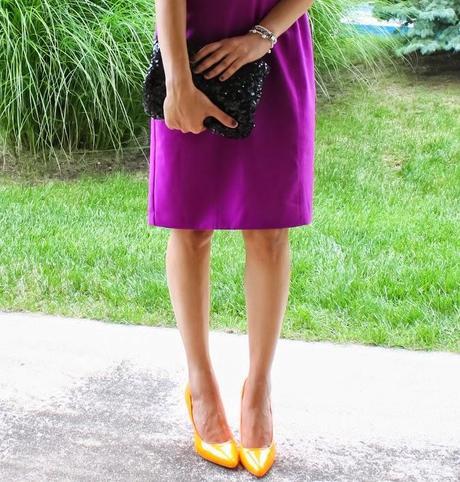 This outfit is perfect for a date night (Stacy & Clinton would say - sure, on the 50th date), so make that date night with your husband. You can also wear this on a night out on the town with friends.
What do you think of today's outfit? Don't forget to leave a comment. I look forward to hearing from you.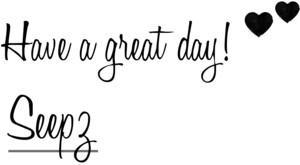 Linking up at Monday Mingle, Not Dead Yet Style, Let it Shine and Monday Bloom