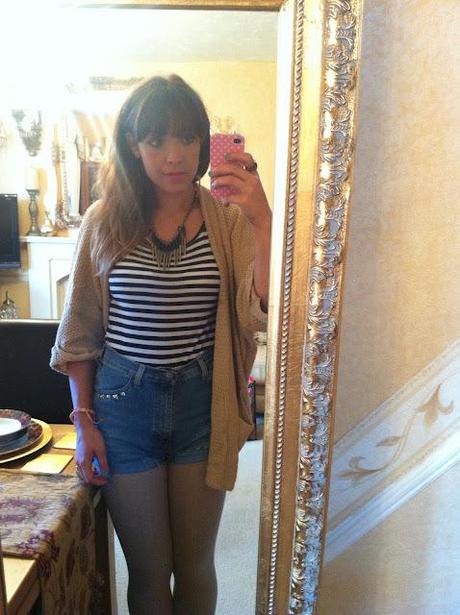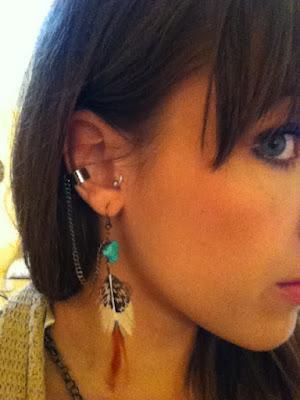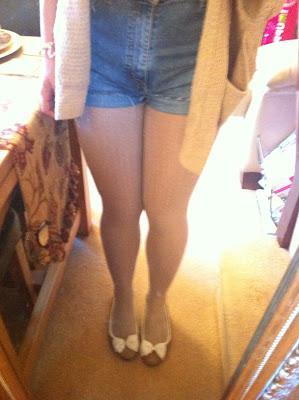 TShirt: GapShorts: Customised Levi'sTights: TescoShoes: PrimarkCardigan: PrimarkEarring: TopshopNecklace: Republic
First of all let me apologize for the quality of these photos, I tried to crop out the mirror and edit them, but I honestly think I made them worse... I really do need to invest in a tripod, I tried a couple of shots on my digital camera, but I kept pulling the most awkward faces ever to be seen.
I promise the photos will get better with time!
I had a wonderful day out with one of my dear university friends who I haven't seen in what feels like forever. We wasted away hours in the uni pub just nattering away. We're planning on making YouTube videos soon, so keep your eyes peeled, as we are bound to become the next Lauren Conrad and Whitney Port! (Obviously...)
I love this outfit purely because it is SO comfortable. I've had this cardigan for about a year now and I love it just as much as when I first brought it, it's so snuggley and warm, And the colours goes with absolutely everything. The top I got from eBay for a couple of quid and is also just so comfortable, which Gap is notorious for.
The lovely card I recieved from Emma!