Hi girlies,
Happy pay day! (Well, for me at least.) Hope you've all got a super fun weekend in store. I've just come back from Birmingham town after having a shopping day with my friend, Brett. I loved channelling my inner Gok Wan and piecing outfits together for him. If all else fails, I may just become a mens fashion stylist!
And, I also brought a few things too... Firstly here's my OOTD: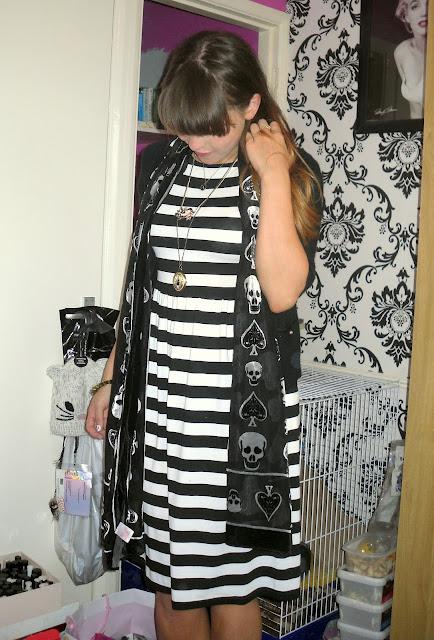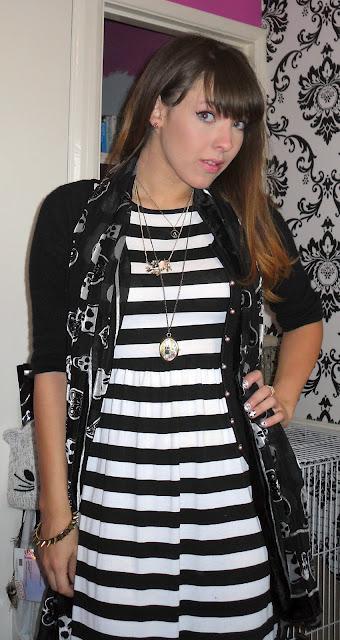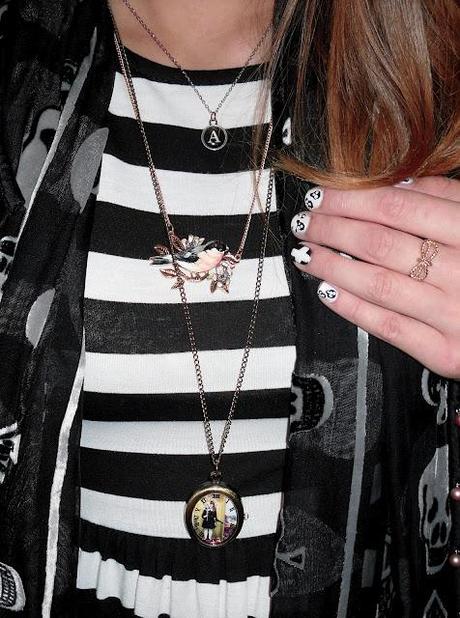 Apologies for how moody I look in the picture, I'm still incredible awkward infront of my digital camera...
Midi Dress: New LookCardigan: CoastScarf: River IslandA Necklace: Gift from friendBird Necklace: AccessorizeClock Necklace: VintageBow Ring: Dorothy PerkinsBracelet: Republic
Loved wearing this outfit today, it felt casual but dressy and girly and edgy all at the same time. Expect to see this outfit a lot more. I also liked how I matched my skull nails with the scarf. 
And of course, no pay day shopping trip would be complete without a few purchases: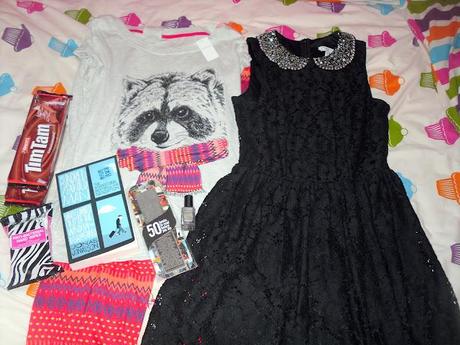 Very successful pay day, indeed.
Hope you all have a wonderful weekend, my lovlies. :)