Winter is here. You can't feel your toes, the heater spits out the dust accumulated over an Australian summer and mucous is pouring out your nose without any promise of ebbing soon. You know there's only really one solution for feeling that horrible: a huge, steaming bowl of soup. Let's face it though. Soup isn't particularly exciting. Add in some noodles, some tender soft meat, vegetables you couldn't name and a sneaky glass of plum wine and you've for yourself a dish worth talking about: more specifically, you've paid a visit to Shizuku Ramen.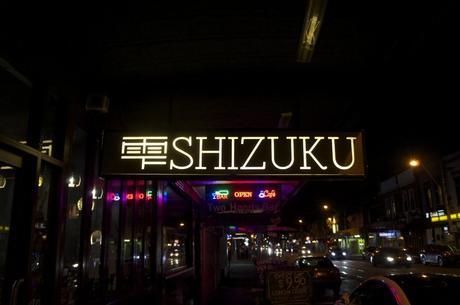 Shizuku Ramen
http://www.shizuku.com.au/
309 Victoria St Abbotsford
9995 8180

Disclaimer: I dined as a guest of David of Shizuku. I do, however, like to think that I am objective and all thoughts are that of my own at the time of my visit.
The tiny venue, empty as we arrived, quickly filled with punters escaping the cold ready to fill their bellies with warmth in a cosy space on bustling Victoria St. Design-savvy light hangings and classic oriental round tables have an east meets west feel. An extensive drinks menu hosts drinks from Japan or a little closer to home: most notably sake, an incredible plum wine known as Kiuchi Umeshu and a selection of Japanese beers. Even further afield feature too, including a Rogue's Pretzel, Raspberry and Chocolate ale from the US, which played at my curiosity but was subtly avoided. Sweet soy flavoured popcorn graces the table and you ruminate over the food menu.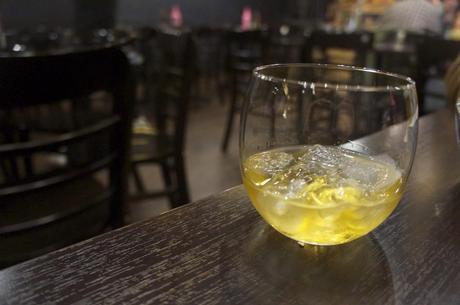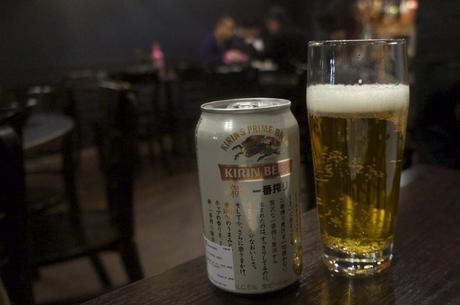 Ramen is a dish hailing from not too far Japan and has been growing in popularity in Melbourne exponentially over recent times. Shizuku have paid homage to these Japanese roots while also not being afraid to mix it up. The Tan Tan Men boasted a rich, creamy and fragrant sesame chilli broth topped with pork mince and preserved vegetables; hearty and warming in this winter weather. Those miso fiends are looked after by a miso soup with tender slices of pork belly. All are served with more than their share of tender ramen noodles. If soupy noodles aren't your style, why not try a ramen burger? Noodle patties house either sweet crispy pork belly or marinated eggplant.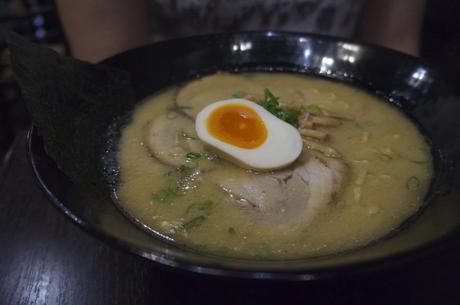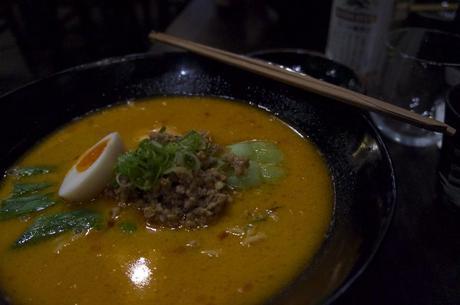 Safe to say, you can't have ramen without first munching on a juicy, soft lobster sliders or a platter of succulent gyoza.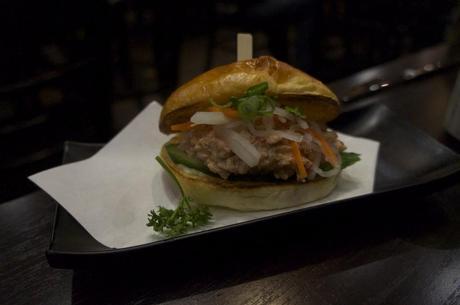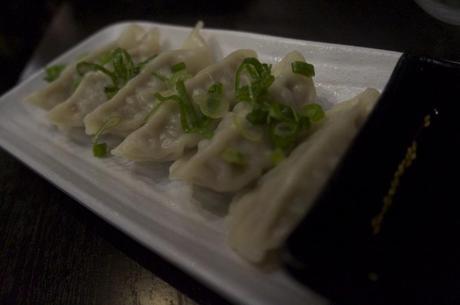 If you're feeling adventurous, I highly recommend the sake shot. With sea urchin sashimi suspended in a shot glass of two types of sake, it is taken like a tequila shot. It's definitely an experience you must have in a lifetime.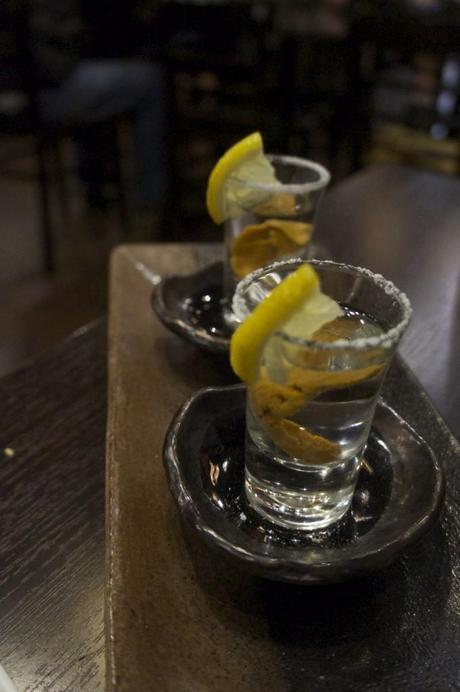 Despite it unlikely that you still have room after all those delicious noodles and broth, I urge you to convince your overflowing stomach of dessert. Options include the old favourite, matcha green tea ice cream, and a more interesting almond or espresso tofu custard. Silky, sweet and flavoursome, the dishes were a perfect way to offset a heavy dish of ramen with a light, cool flavor.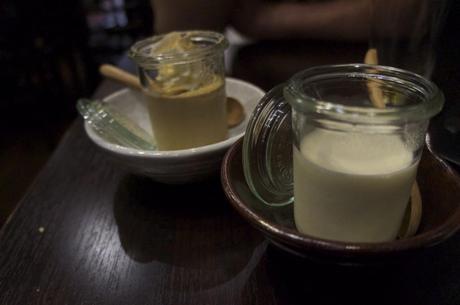 Ramen has taken off and is a great way to broaden your eating horizons. Shizuku is a great place to sample your first, with an extensive menu, friendly staff and a great little spot on Victoria St. I can't wait to return just to make my way through the starters list, or even try my first ramen burger. Just a warning, you may end up with broth all over your face as you slurp up those delicious noodles and warm your belly to the soul.