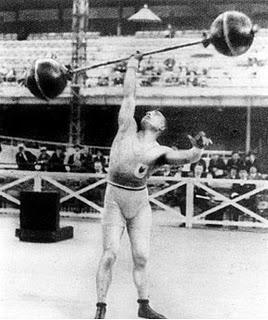 Charles Rigoulot died August 22, 1962. He was born in Le Vésinet and died in Paris. 
Rigoulot became French weightlifting champion in 1923 and won a gold medal in the light-heavyweight class in 1924 at the Summer Olympics.
In 1929, he made a Right Hand Snatch of 115 kilograms (253.5 pounds).  This was done at a muscular bodyweight of 215 pounds.