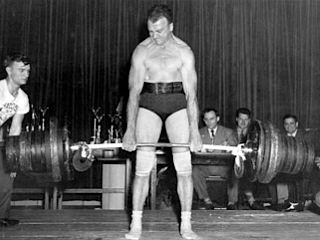 John Robert "Bob" Peoples was born on August 21, 1910 in Northeast Tennessee, near Johnson City.
In the 1940s he deadlifted 728 lbs. weighing 178, minus drugs and body suits. He wore no shoes (only socks) and was the forerunner of ballet-type deadlift shoes.

Vemma is quite possibly the world's most powerful liquid antioxidant.