While the thought had crossed my mind about a year before moving to London the actual decision to go was made pretty quickly. Once I decided a short 7 months later I had moved and was trying to settle into my new country.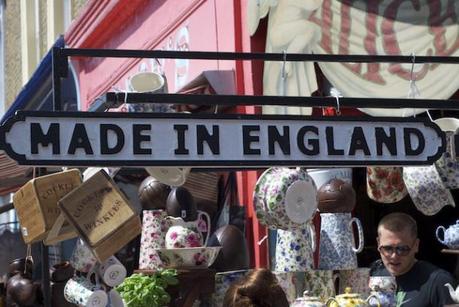 The practical side of moving to London was relatively easy to navigate but it was all the other stuff, the emotional side that really threw me for a loop. It took me a good six months to feel like I had a handle on everything.  Now nearly six years on I look back at that time and the transition would have been much easier had I known a bit more of what to  expect, live and learn though right.
I was recently contacted by HiFX to contribute to their expat tip campaign and asked to share my tips and advice for those who are looking to take the leap themselves and move abroad.  Below is what I think all future expats should consider before a move abroad.
Do a fact finding trip
I'm sure a good amount of expats land in their new country for the very first time and instantly go about settling in. It can and does work but the road to be settling in London would have been much smoother for me had I visited before.
If you have the time and you can afford it you should visit before you move. That trip could be so valuable in learning about what neighbourhood you want to live in, what the job market is like and if you could actually see yourself living there It is also good to see your new country as it is and not the image you have of it.
Put down roots straight away
This advice was given to me and to my detriment I didn't take it until much later. I had it in my head that I'd come to London for two years and then go home. I didn't want to settle too much so I didn't.
I hung out with a few people from uni but didn't care to meet new people, I didn't even really explore . Then after going home for Christmas I returned to London with a renewed goal of actually giving this expat thing a chance. I properly fell in love with the city once I let myself.
Don't stick to your own kind
There is a pretty decently sized Canadian expatriate community but it was only when I'd been in London for 4 years I'd tapped into it. I didn't move to London to meet other Canadians.
I assume most expats do make an effort to integrate but I am always astounded when I come across other expats who do not and surround themselves mostly with their fellow country women and men, Antipodeans in London I'm looking at you.
Homesickness will hit you when you least expect
Last year my other brother and his wife became first time parents. I was so exited for them, then I got really sad. I wasn't sure when I'd next be home to meet her and I've still yet to go home.
I mostly don't get homesick the way I did in the early days but even six years later some days I'll be happy and then something will trigger a memory about friends or family at home and then I'm ready to board a plane. It subsides quickly, but it still comes.
Expat life becomes just life eventually
Actually it happens pretty quickly. Once you put down roots, get a job, meet new friends and join a gym you are back into a similar routine that you left behind. Which is great but you don't want to forget the reason you left home, to see the world. I like to think I have a good balance now and my blog does at times motivate me to get out and explore London and the UK when I can.
Also being the odd one out gets tired too. In my head I sound like a British person but the almost daily questions of where are you from or are you American remind me I in fact do not sound this way to others. I need to work on my accent.
Check out more tips at the current expat tip page here
Are you an expat, what are the tips or advice you wish you knew before you moved?