The day has finally come and I am heading abroad for the first time since August 2012.  D and I will be heading to Barcelona for a week to celebrate his birthday.  The following week we will be hosting my friend Erin and she and I and a friend of hers will venture to Berlin for four days.  As you might know Berlin holds the top spot of my favorite European cities and I can't wait to return.
This will be our first time to visit Barcelona and Spain in general so any recommendations are very welcome!  I have a good idea of what I'd like to see including finding some street art gems.  The diversity of London street art is hard to beat so I thought I'd share some pieces found over the year while wandering in the east end.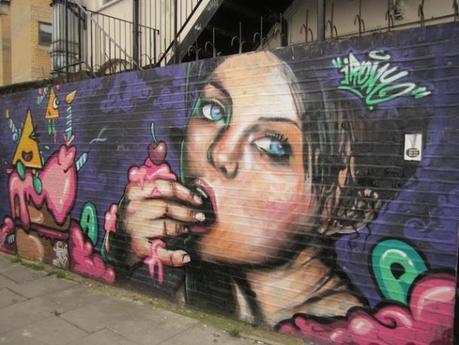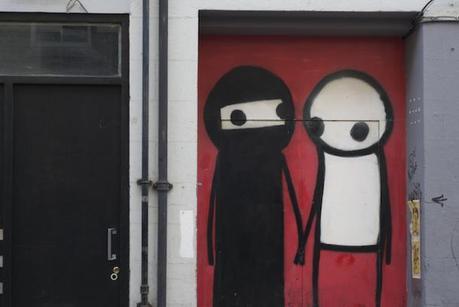 Stik's pieces will always be a stand out for me because of his personal story and the simplicity of his work.  He is able to convey so much with so little.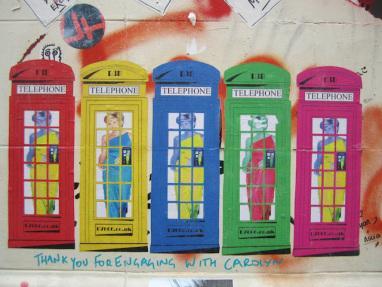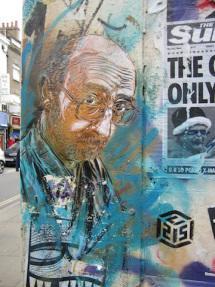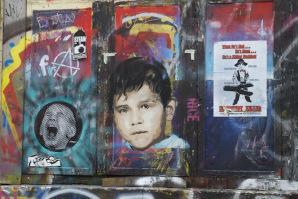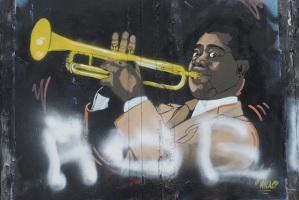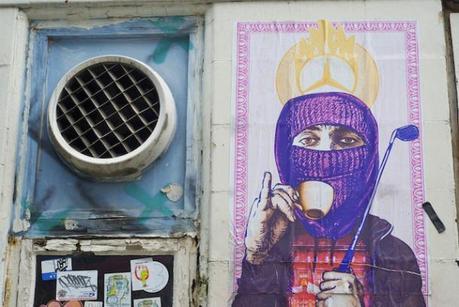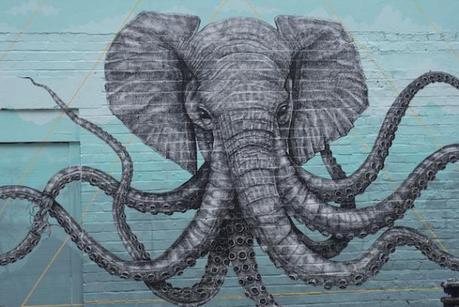 I'm always intrigued as to what I will find on this wall located on Hanbury Street.  Roa's giant crane is ever imposing on a building close which I feel means that artists must step up their game when creating something here.  I've never been disappointed yet.